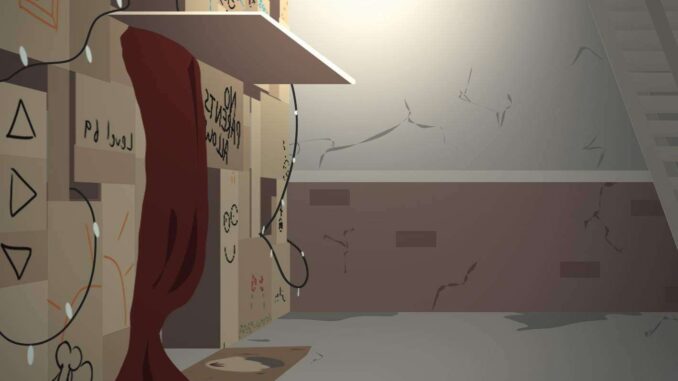 List of every character you need to meet before you can enter the sexworld.
Why this guide might be needed
There's very roughly 3 parts of the main story:
1) Meet everyone you can.
2) Go to the sexworld and check out the differences.
3) Watch the aftermath and to figure out what is going on.
The third part is linear and the second part is essentially the same as the first. The only possibly difficult part is finding everyone and some of them can be easily missed. (Especially Brock, Jacob's dad, Effie's dad, Lailah and Phil.)
The Big List
Misc:
Mom, Jane, Dad, Jacob, Effi, Allaway, Lashley, Jack should all be automatic if you follow the prompts.
Janae, Alanna and Grundle Sam work at the mall.
Brock = Talk to him at the gym at night then again at the cafe whenever Effie is not there.
Violetta = beach (Random encounter if you go jogging.)
Houses on the top right part of the map:
Effie's dad = Topmost, rightmost house but only very rarely. (I think on the weekends, but try at other times if not there.)
Jacob's dad + Lailah = topmost row, directly left of Effie's house. May need to check it at various times to get both.
University:
Meghan, Chieghan, Teghan = Female bathroom in the morning (Bonus Meghan scene Friday afternoon)
Edward = In front of school + beach at night
Cole = school cafeteria (morning)
Zariah, = downstairs school hallway (afternoon) ←Necessary in order to visit nightclub
Jaiden = gym (morning)
Luna = upstairs school hallway (morning) or classroom (afternoon)
Phil = school bathroom (morning)
Coach Fistem = gym (night)
Street to the south:
Hitomi = Leftmost door (comic book store) (Bonus Hitomi scene at the beach on Saturdays)
Kevlamin, Crugeon, Davendithas = comic book store, back room.
Hazel = middle door (sex shop)
Steve = rightmost door (nightclub). Requires knowing Zariah and only at night