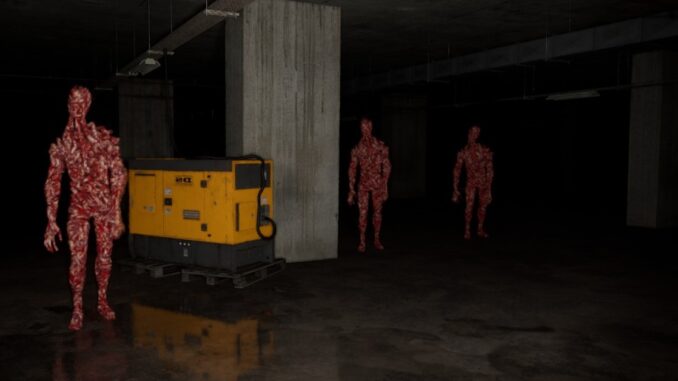 Full walkthrough guide for Level 0: "The Lobby" in Backrooms: Escape Together.
The Lobby Complete Walkthrough
Level Start
When Level 0 begins, players will find themselves in a moving elevator. When the elevator comes to a stop, the doors will open and players can enter The Lobby. Some control info is displayed to players.
Note: Press 'Esc' to open your menu and see your objectives, controls, etc.
A typical view of Level 0.
Objective: Record Event
The first two goals on the objectives list will be to record certain events or entities with your camera.
Some objectives require a singular event (such as "Record the pitfalls") while others may combine multiple events (such as "Record a Smiler on the pitfalls").
Note: To enter Camera mode, press the 'C' button on your keyboard. To record an event, just have that event in sight while you are in Camera mode; the objective is then completed instantly.
Known Event Types
Record during a blackout

The blackout is when the lights go out.

Record during an alarm

The alarm is when the red lights start flashing and an alarm sound plays.

Record the pitfalls

The pitfalls are the area of Level 0 with the grid of square holes that the player can fall in.

Record a smiler

A smiler is a dark cloud with a bright white smiling face.

Record the bacteria

The bacteria is the tall spindly entity that can kill the player.

Any combination of two events listed above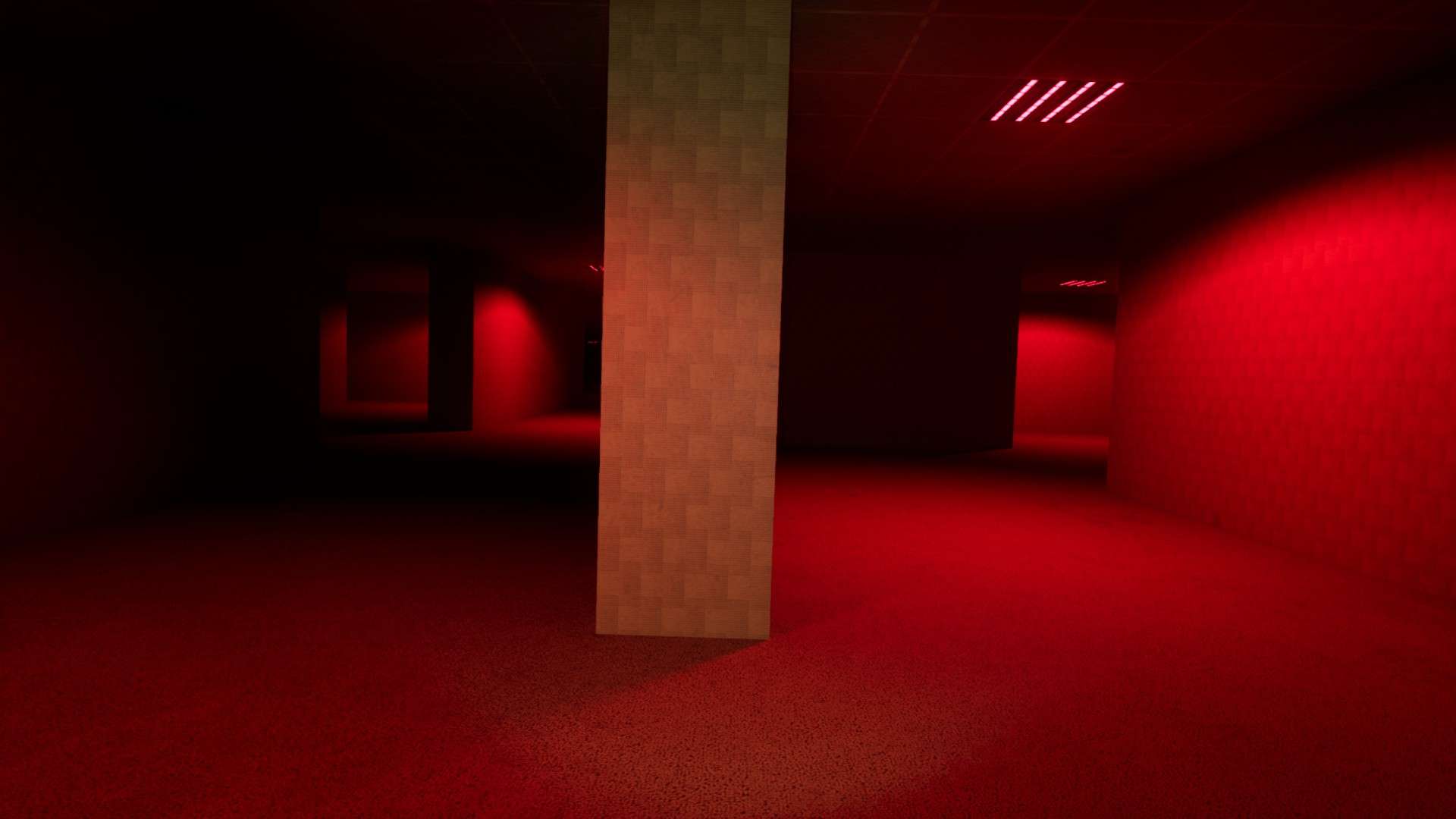 The Lobby during an alarm.
Objective: Collect VHS Tapes
The third and final objective for Level 0 is to collect a number of VHS tapes. These tapes can be found laying on the ground all around the map, spawned at random.
Note: To collect a VHS tape, look directly at the tape and press 'F' on your keyboard.
For 1 player, 8 tapes are required. That number increases by 1 for each other player in the lobby. For example, with 3 players in a lobby, the required number of tapes will be 10.
Escape
Once all three objectives have been completed (they will be grayed out in the menu when they are completed), the player must return to the elevator from which they entered.
The bacteria entity cannot enter the elevator.