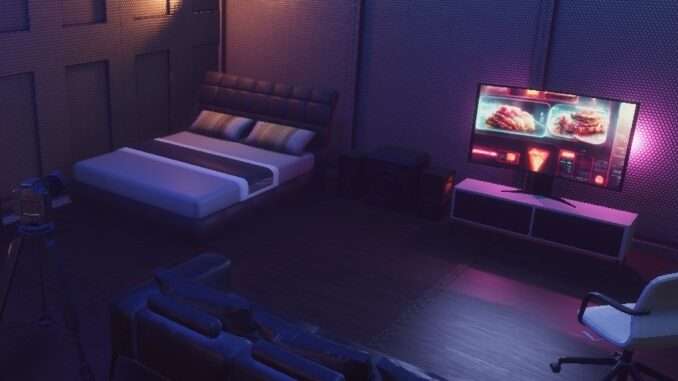 The basics and some tips.
Guide to Basics
Basics
If at any time it doesnt let you start an action on the computer thats unlocked to you. just restart the game.
The PC is where you will start for getting followers under the promotion tab "targeting" will be your 1st available option.
In both promotion and monetization, every category has a chick you can hire later to automate the actions, but sometimes will make your upgrade button stop working for that line.
Note: Thats when you will have to restart the game and pick up where you were.
Start with building up some followers (targeting).
Next click manually once to start the job, click again after the bar fills – repeat.
Upgrade every time you are able for a bit, to build the amount of cash you will earn (also lowers the timer eventually down to like 1 sec-ish by 0.1 sec each time).
After a bit you can repeat the job spam until you can purchase Anna to automate the cash flow from "Job".
Once again if it grays out your upgrade button just click exit then click menu, click exit game, then restart it and go back to computer, then manually click under promotion tab on targeting to gather followers again manually until you can hire Eva to automate recruitment of followers.
Next you can exit the computer and click on the bed, on left you can click the icons to change your pose , clothing, activate the camera etc. Its picture time!
Seems that you can get the most with taking a pic of each available pose naked, and once again in each available clothing setup .
At the start you basically have 1 pose and naked or with garter, i believe followers unlock 1-2 more poses until later when your able to buy the beds from store on the computer (same goes for wardrobe closets for clothing unlocks).
Go back to the computer and check your Feed (you will see follower count go up, and might see occasional donation show up from bottom of screen).
Then we begin upgrading "job" as we are able from the cash flow, Get a decent amount going to help speed up your next stage of cash flow from "streaming" You will click on Streaming once you have enough to unlock it, and manually click to stream until able to upgrade it, click manually while upgrading a few times then start saving for Hitomi to be hired and automate streaming.
Same method goes for Promotions as well as the rest of Monetization.
Eventually you end up unlocking it all, automating it all and unlimitedly upgrading them, buying all the beds/ closets, furnishings etc. ends up just being a boring click fest.