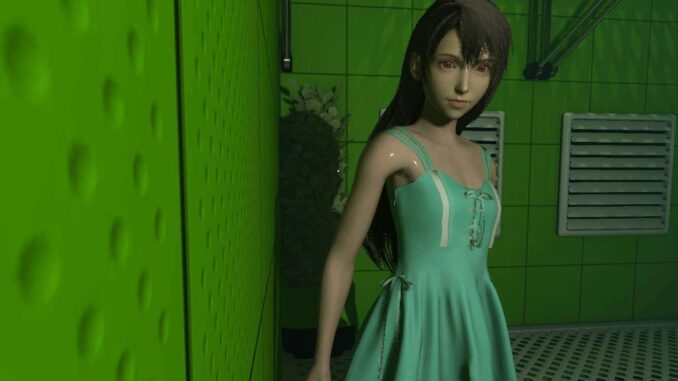 I rotated Medical L2 to point north and now everything connects smoothly. See all connections between levels for better orientation!
3D Map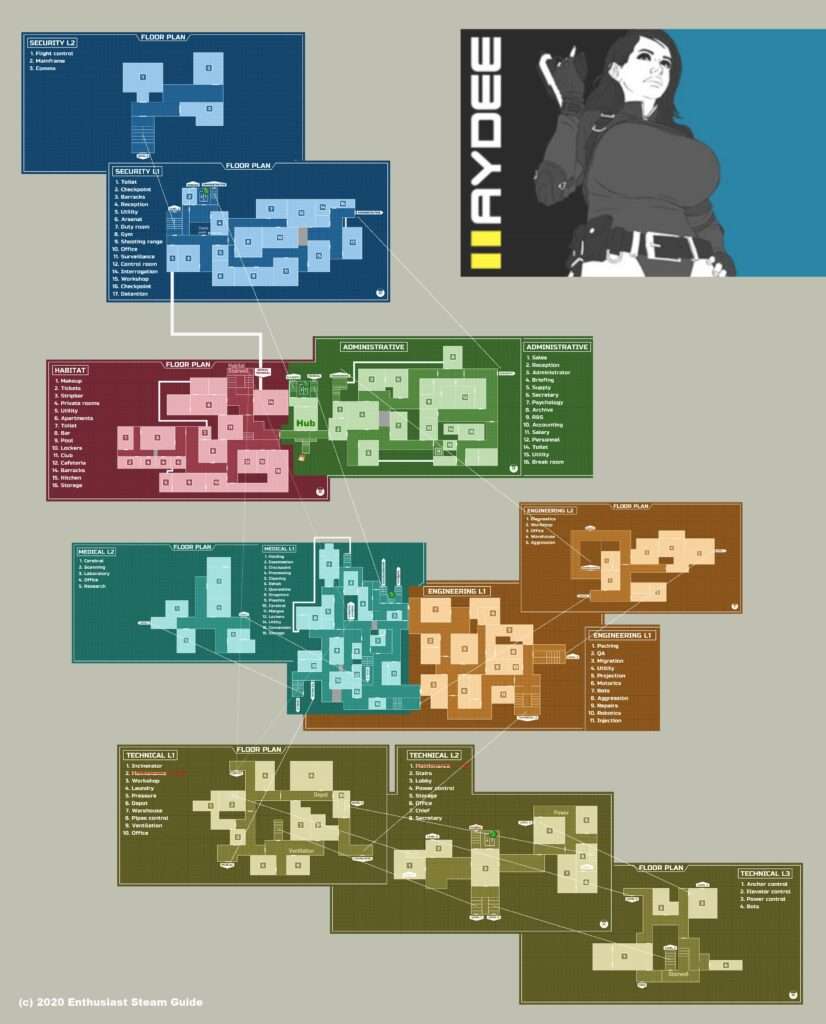 It's still dizzying to me that almost always L2 is above L1, except for Technical, where L3 is the lowest level. Security L2 is the highest, above the hangar. Here you can see how all levels connect from top to bottom. Elevator floors are labeled accordingly.
Also of note, the Medical L1 map is not pointing north, adding to the confusion. Love it! It's rotated here and I adjusted the connections to Engineering.
All white lines should basically connect the same point on either level. Blocked areas are gray. And I've found one room not really where indicated, the door to Reception (4) is actually a bit over to the left and labeled "Checkpoint".
"Hub" is what I call the big green stairwell where you find a save room up the middle stairs, connecting Admin, Habitat, Medical, and Security. I added that and the missing part of the staircase.
I've also labeled the "Habitat Stairwell" and the 4 gates: Ventilation, Depot, Power, and Stairwell for better reference.