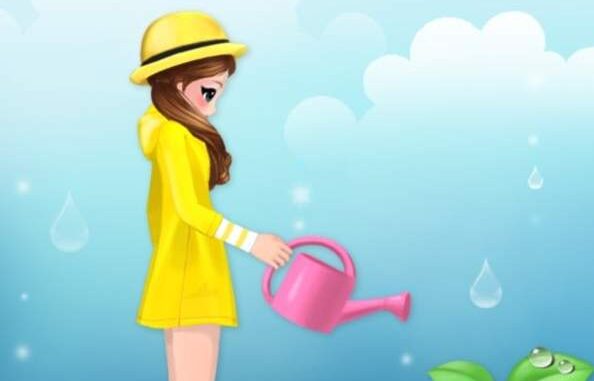 This guide will help you to find more Materials for Treasure Chest.
Intro
This guide is dedicated to Treasure chest materials. So, we did a research and we will share where we found materials.
I'm sorry to dissapoint you if you think that this guide will help you easy and fast get those materials, but we are here to just tell you where you can get missing materials, and we want to say that this won't be very easy!
Keep reading, the most interesting part is going to be revealed!
There are some materials that drop during the game and you cant have ZERO score – you need to play (preferably there should be more then one player in room).
First Page – Part One
Let's get a look on the first part of first page.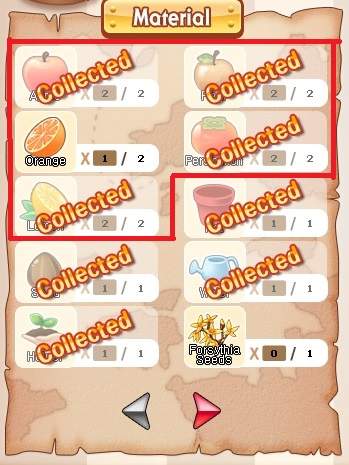 There are some fruits here. So, you can get these fruits when you get success during Love Tree songs. It doesn't matter either it's a brilliant lovewater or basic lovewater.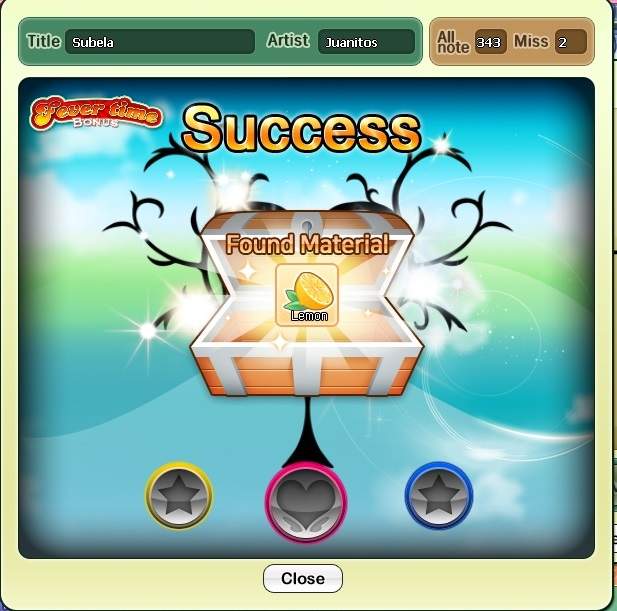 First Page – Part Two
Keep going and look at the second part of the first page which will be continued on the second page!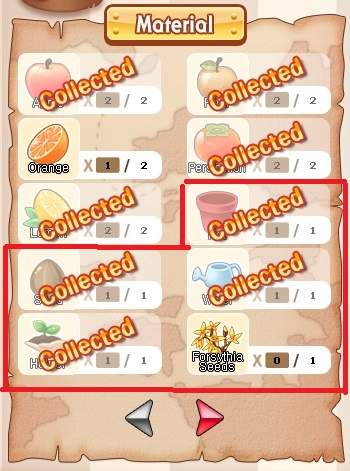 So, here we can see seeds, pots and so on, connected with garden. So, we think you can gets this ones for buying pots, seed, for watering and gathering your plants!
*There won't be any notice that you got something, just keep looking for your garden and you'll get them!
Second Page – Part One
So it is the second part of garden collection.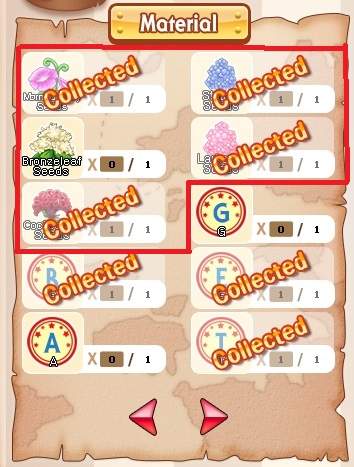 Just keep taking care for your garden plants and buying new seeds and pots and you'll finish it.
Second Page – Part Two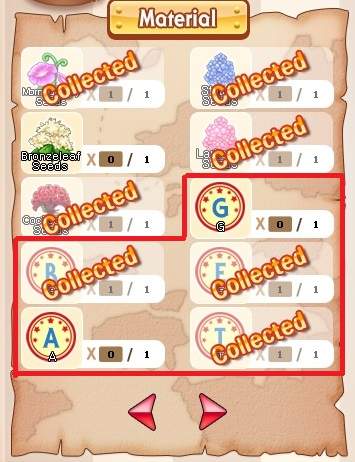 Third Page
We don't know how to get materials from this page, but if you know, you can contact us and we will add your information here!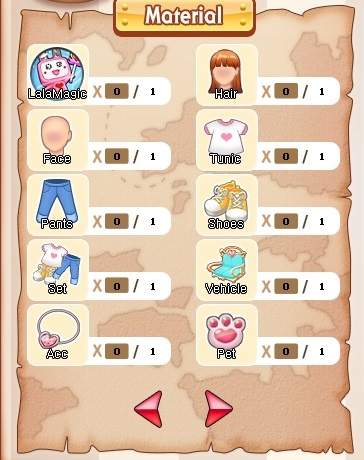 Fourth Page
Let's move to the most interesting page!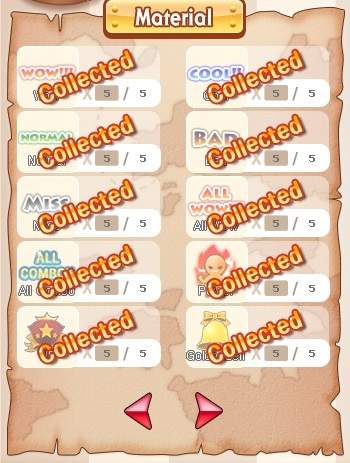 So you need to play following modes to get exact materials (material – mode):
WOW – Individual Classic
COOL – Wow Battle, Individual Classic
NORMAL – Team PangPang, BombBoom
BAD – Team PangPang
MISS – Meeting Party, The Trap Mode
ALL WOW – The Trap Mode
ALL COMBO – Battle Tournament, Individual Classic
Power – Team Survival, Battle Tournament
VIP – Wow Holic, Beat PangPang
Golden Bell – Wow Holic
Fifth Page – Part One
Materials from this page also drop during the game.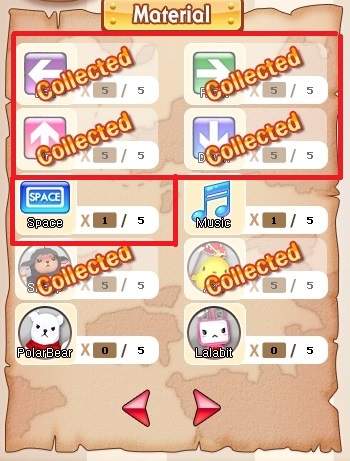 Right – Title Collector!
Left – Defeat the Monster
Up – Title Collector!
Down – Title Collector!
Space – Team Dance Fighter
Music – Unknown
Fifth Page – Part Two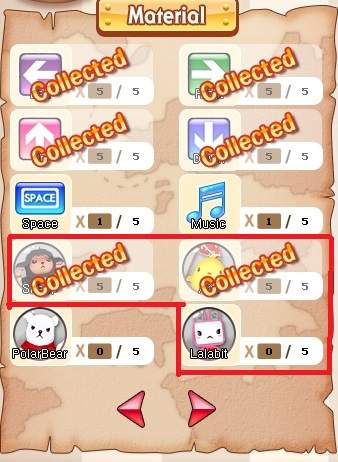 Sheep – Defeat the monster (Sheep), Nonstop Crazy
Arie – Defeat the Monster (Arie), Nonstop Crazy
Lalabit – Defeat the monster
Polar Bear – Unknown
Sixth Page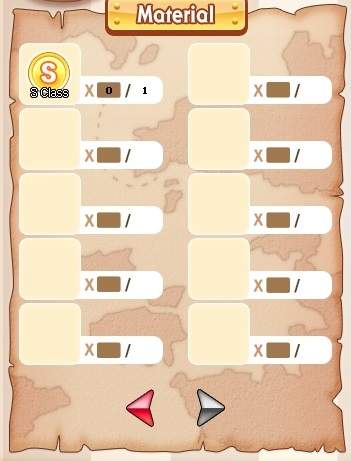 The last page contains new material that was revealed during latest updates, so we don't have any info about how to get this material.