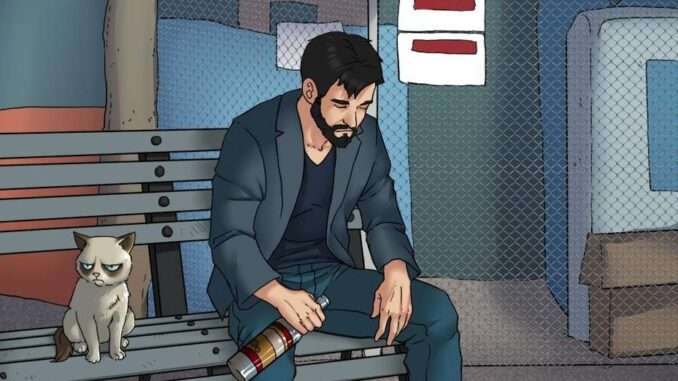 Just some general guidance to help unlock achievements.
Achievement Guide
Too hard: At the start of the game select to "Call Emmy" twice. Select "Harassment" and choose "Show Boobs" twice and then "How about a promotion" roughly 5 times.
Gocha!: When you go to hell select both of the doors on the right side.
Ouch: When talking to the demon in hell choose to "Squeeze the right boob" and then "Try to touch the boobs anyway"
Public Murano: Go find Murano in Room 22 when you notice that Murano is missing from class.
She wanted it: Demonic Path on Day 35, During school hours watch the map for a event with Murano and Edwin.
Runner: Find her jogging at the Park. Whisper to her that the "Maniacs are only here at night?" Visit the park at night and click on the bush.
Yoga: Find her on the bench at the Park. Arouse her on three different days. Find her in the bathroom at the night club.
Full Power: Unlock 3 Powers. You should naturally get this through story progression.
Bad spy: Spam "Arouse" on someone until you become a demon and then try to explore the map.
Anti Nerd: On Day 18 the Lecturer announces the Exam. For the next 7 days interrupt her every time she tries to study. On the final day for study for the Exam, She gets a invite to a party. Select the option "It'll also soothe your nerves" and "Yes" and she will meet the guy at the club and then move to the party.
Demon/True: You need to have at least 5 points to enable an ending. Red options lead to Demonic ending and Blue options lead to True Ending.
Pure Evil / Pure goodness: Pick only Red or only Blue choices when presented
Angel: To start you on this path, Raise her study level and become friends with the redhead Anabel.