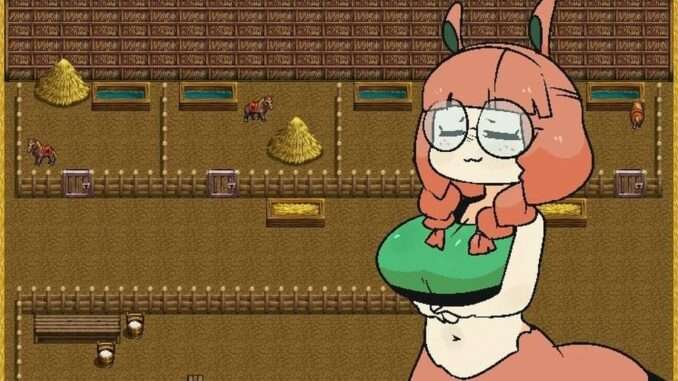 Disclaimer
These cheats are Only compatible with Princess and Conquest Stable Early Access version 0.19.07 (28 July 2022).
These Cheats Will Not Function on any other version. If the cheats aren't working for you, it's on you. I have confirmed they work.
How to Use the Cheats
I've seen some people ask how to use the cheats. So, allow me to help.
After the intro is complete, a new option will appear in the menu. "Cheats". If you select that menu option, it will give you a warning about not getting achievements anymore. If you're ok with that. go for it.
Once enabled, a window will open with 6 0's on it Change the values to match the codes listed, confirm, and enjoy!
Cheats
699714-> Randomize/De-randomize Princesses and Soldiers
761311-> Change Season
563335-> Change weather to your liking
132991-> Set Merchant Princess location
622928-> Make all Princesses pregnant
249440-> Toggle ON/OFF Max Fertility for every Princess
823845-> Unlock every animation + "GALLERY TELEPORT" item
559200-> Kingdom: TOTAL WAR!
324841-> Diplomacy reset
117393-> Peaceful Kingdom~
332578-> Reach max level with the "Knights INC."
986378-> +10 to all stats to the party's leader
308240-> -10 to all stats to the party's leader
167717-> Relationship with all the Princesses to 5
712499-> Relationship with all the Princesses to 0
387592-> Affinity with every Reign to 10
594832-> Affinity with every Reign to 0
859753-> Access CANDY cheat menu
390059-> Access Bank CANDY cheat menu
107108-> Get all the dowries!
161299-> Get all Resistances (Poison, Heat, Cold, Diving)
228031-> Get a series of delicacies from the Kingdom (10x)
609165-> Make all Princesses succubi
871946-> Make all Princesses THICC
601713-> Revert all Princesses to their starting weight
439926-> Set Kingdom Lewdness (0~99)
786452-> Toggle ON/OFF Prince looks for every Princess
529975-> Party Kingdom! (100% chance of Desert Festival/Tea Party/Spookfest/Chillbite Blessing/Bloomgaze Festival)
809542-> Resurrect any Princess that died during this playthrough and make them available in the Putridarium
292401-> Upgrade every Knight Trait to "++"
309217-> Change Knight Trait
874913-> Stop/Resume siege progression
459670-> Progeny get!