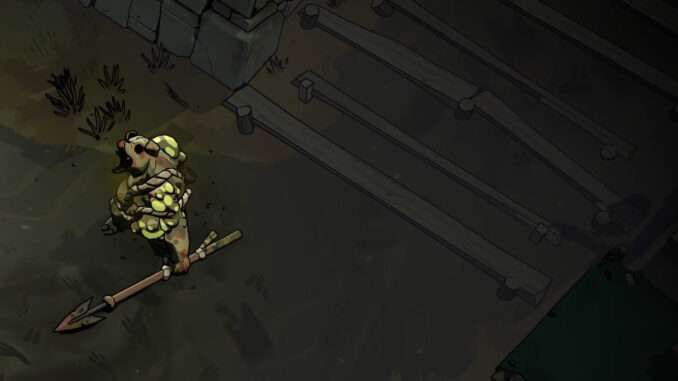 You just bought Ravenswatch and you have no idea who to play? You're fond of early British tales and middle-age literature? Or you simply like running and screaming in the forest, naked, with your longsword? Leper is your class in Darkest Dungeon, and you usually play a full squad of rotting dudes? So Beowulf is your very character!
Guide to Beowulf
Move Pool
Beowulf is basically your big tough guy. His attack is slow, but powerful, and have a shield on B. He has a Beyblade attack on his Y, and a vertical slide on RT.
His unique trait allows him to summon his wyrm bro, and temporary buff his stuff. Wyrm + RT ignites the slash and creates a trail of fire. Wyrm + Y makes Beowulf smash the earth, creating a huge lava pool. Wyrm + B regens Beowulf's life.
Beowulf's ultimate frees the wyrm, who begins to spit all around and deal large amounts of damage. The only issue is there is many losses, especially during the final boss fight.
Usual Combos
Beowulf is a tank hero. He begins with lots of hp, so you don't have to worry too much about taking damage.
The easiest way to play is to dive in melee, slice around with your big sword, and eventually block enemy shots. But do not forget him in the middle of the fight. Think pastas: it's easy to cook but turns awful if you mess up!
Upgrades
Here are the more useful powers for Beowulf. For all upgrade and magical objects, refer to the Compendium + by Shotgun Crusader:
God Tier
Shield Charge: you charge with your shield (…), just like in Hades.
Draconic Blinds (quest: Hit 20 times pairs of enemies with Wyrm): grants damage.
Very Good
Rampart (quest: block thing 20 times): grants defence and more heal with Wyrm + B.
Blademaster: 100% crit on attack after Wyrm.
Double Shock: two strikes on RT.
Useful
Fire Wings: Wyrm deals damage and fire on trigger.
Conclusion
Beowulf is an easy dude to play. His large hp pool makes him very safe for beginners, and his decent attack allows to do some nice tricks. The main point is to know when trigger the Wyrm, but it's really a piece of cake.