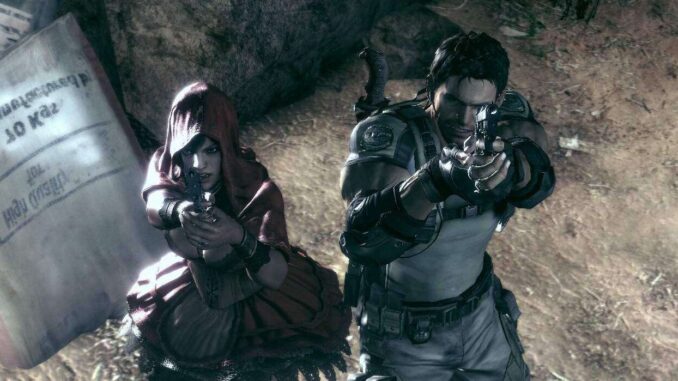 Since i played RE4 i was a treasure hunter. I collected them, never sold them. So upgrading Weapons to get the achievement takes a lot more time. Or needs efficient methods. So i came across some useful spots in the game where you can farm Money, Ammo or Health efficiently and endlessly.
Loot Guide
To be efficient, it is helpful to understand some game mechanics. For example, Restart Points/Control Points and Save Points.
Last one is a special control or checkpoint, which gives you a lot of opportunities. For example you can prevent death when you hit Esc-> Restart while dying and you will continue from the last checkpoint but what you collected is gone. Doesnt work with instakill. Easy on Solo, bc game is paused, tricky in coop, needs practice. When you restart from a checkpoint, your inventory will always be the one you started with at this point, no matter how much loot you make until you reach the next saving point.
Also, you don't have to run through the whole chapter with your full inventory, desperately thinking what to take with you and what to throw away. Simply rearrange it after every checkpoint! Hit Esc-> Restart. Voilà! Please please keep this in mind when hosting a CoOp! Your Partner will be grateful as it is sometimes necessary to change weapons.
If you exit the game and save progress, you will restart from the last save point. Of course the beginning of every chapter is such a save point, but you will come accross other save points during your run. Just keep an eye on the upper right corner, what type of point you reached, usually behind doors where both of you and your partner need to get through. "Saving" is obviously a saving point.
Since you can choose to save your inventory when exiting the game, you can farm stuff from the beginning of a save point as far as you want but before reaching the next control point, save&exit and repeat.
Works everywhere in the game.
Enough theory.
Here we go, endless Money and Ammo for you! Riches to the rich! Bath yourself in green Herbs! Just a short excepts from what i found useful (will add more if useful):
Chapter 3-2
Oil field -Docks (last segment, the one with countdown before jumping on Josh's boat).
This is the most efficient and satisfying one in the game!
No enemies! Just run accross the map,trigger the cutscene, turn around, loot the suitcase in the left corner, save&exit, repeat. Boom. 3000Gold in 30 seconds. 6000 when playing on pro. Thats pretty neat, isnt it? If you like, take the 3 barrels with you on your way.
Chapter 3-3
Irving Boss fight.
Turn around, run to the corner on the right, grab the First aid Spray, save&exit, repeat.
Chapter 5-2
Last Segment before Uroboros Boss fight.
Grenades for you grenade launcher in the crates. Enter Uroboros fighting area. Loot everything, save&exit, repeat. Lots of Grenades, Ammo and 2 First aid Spray.
Oh and don't forget to get your free Rocket launcher from the Shipwreck in the middle of the Sea from 3-1. You will need it here. Trust me.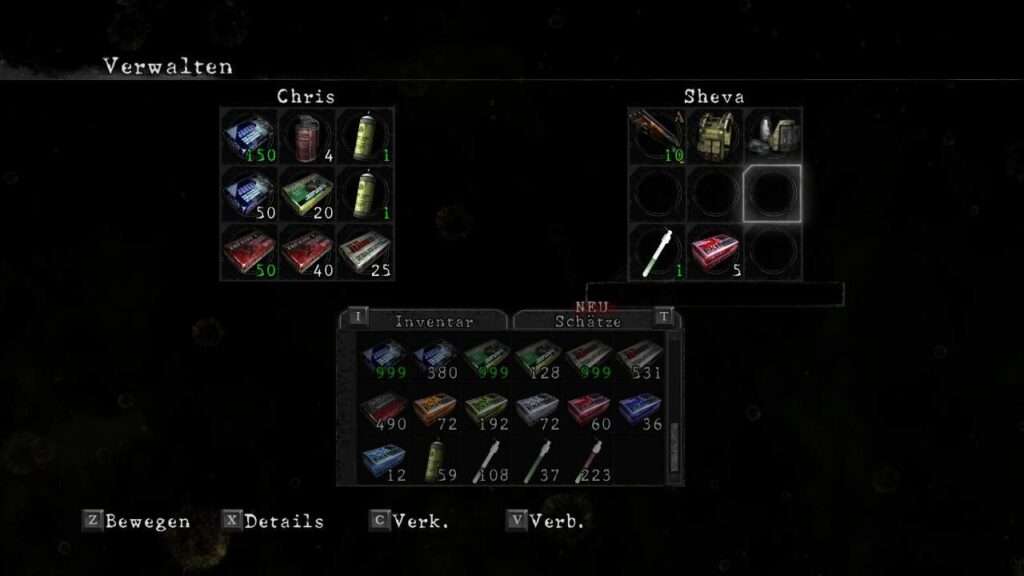 Chapter 6-2
Excella/ Uroboros Boss Fight.
When you solo this one, you can give your Partner all the loot. Just dont give him a weapon. Good for farming herbs and grenades. If youre running out of Ammo for a special Weapon type, eg Rifle ammo, just put a rifle in your inventory and kill as many small black uroboros offshoots you can until your inventory is full with nice stuff. Works best with infinite Ammo turned on, Magnum and Hydra. Can be endlessly repeated with a coop Partner if you dont kill the big orange ball at the end. Again, save&exit, repeat.