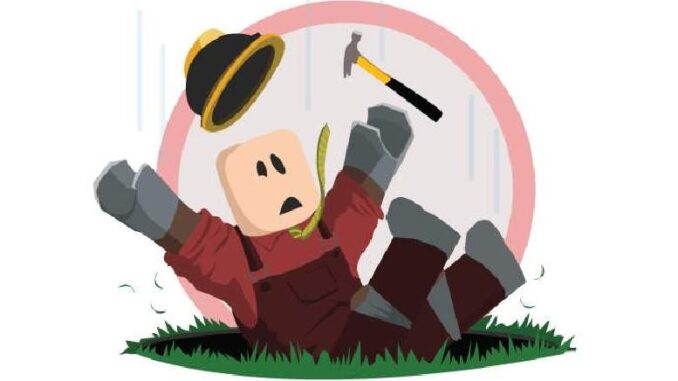 Check all the possible Roblox Error Codes and How to Fix them. Sometimes the reason of an error is not what you read in the message, but most of the times the errors can be easily fixed!
Roblox Error Codes / Website Error Messages
Down For Maintenence: Don't worry, the site is down for maintenence, just wait and try again late.
ERR_TOO_MANY_REDIRECTS: Try to login on incognito or private browsing mode.
Error Code 400: Change the url you are trying to access.
Error Code 403: You don't have access to the page.
404 Error Code: The page doesn't exist or is blocked.
Error Code 500: It's an internal server error.
Error Code 504: It has 3 posible reasons, maintenance, temporary shutdown, or connection issues. So most of the times you just have to wait and try again later. But check your internet connection.
805 Error Code: Just try again.
Roblox Error Codes / Game Client Error Messages
Error Messages 0 – 300
Client Crash: this message appears if the client has crashed, the client runs out of memory, there is a lot of lag, or if the player joins with an exploit
Error Code 6: Check your internet connection and the anti-virus (check that the client is not detected as malware)
Error Code 17: Check website blocks or just try again later
103 Error Code: Due to privacy settings, check if the profile you're using is for a child, teen or adult
Error Code 142: The server is outdated
Error Code 146: You are trying to teleport to an inactive place
148 Error Code: The client needs to be reinstaled
Error Code 256 & 274: The server shuts down for any reason or you are banned
Error Code 260: The server is not working well
261 Error Code: Due to the Roblox Servers, you need to reconnect, and maybe wait a few minutes
Error Code 262: You need to reconnect, and maybe wait a few minutes
Error Code 264: When the same account launches the game from different devices, reconnect with the device you want to use.
267 Error Code: You have been kicked by an admin or due to a script
268 Error Code: You have been kicked from a server and forcer to join another server, the reason could be an exploit program
Error Code 271: because all the players are afk, or because you have been kicked
Error Code 272: You are trying to connect to a game with an exploit program
273 Error Code: there are 4 possible reasons, you have been warned, banned, you have bad connection, or you are trying to join a game while playing on another device
274 Error Code: Try again later, the developer has shut down the server
Error Code 275: Server maintenance, try again later
Error Code 277: When you have connection issues, or if you are banned. But seems that also appears randomly
278 Error Code: Idle for 20 minutes or more
Error Code 279: If it's ID = 17, Connection attempt failed, usually after players get disconnected. But if it's ID = 146, Illegal teleport destination, is because the client attempts to join a different place from the start place in a game
Error Messages 301 – 800
Error Code 517: The server is currently shutting down, or you get disconnected and are trying to enter the same server
522 Error Code: Followed user has left the game
523 Error Code: The server is down
Error Code 524: You need an invitation for that server, or simply the Roblox servers are down
Error Code 529: The http service has crashed
610 Error Code: if you try to join a VIP server, if you log out and also if you lose connection
7xx Error Code: The teleport fails
769 Error Code: The teleport fails, reasons are unknown
770 Error Code: You are trying to teleport to a game that doesn't exist
771 Error Code: You are trying to teleport to a server that doesn't exist
772 Error Code: You are trying to teleport to a server that is full
773 Error Code: You are trying to teleport to a wrong id or a private place
Recommended for You