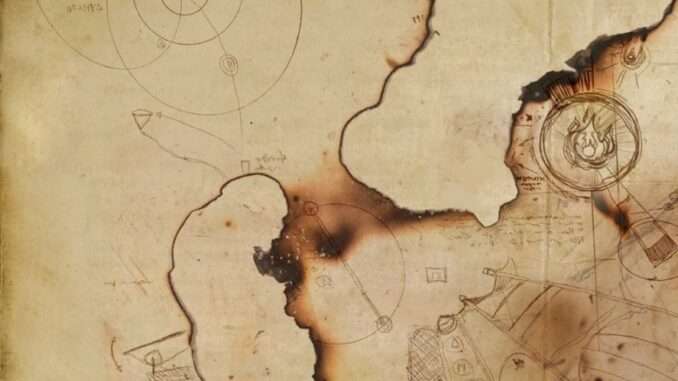 Includes a visual guide for all the alchemy recipes found in the game.
List of All Alchemy Recipes
Introduction
A quick visual guide to unlock all alchemy recipes. The recipes are split by each tier and their element. Please keep in mind that element grouping is not done by the element of the result. but by the majority used.
For example Concentrated Mana Crystals are pure Arcane ingredients, but I have included them under Life recipes, because the majority of element needed to craft them is Life. The purpose for this is to facilitate the reader, by making the crossing out of the recipes straightforward.
Tier 1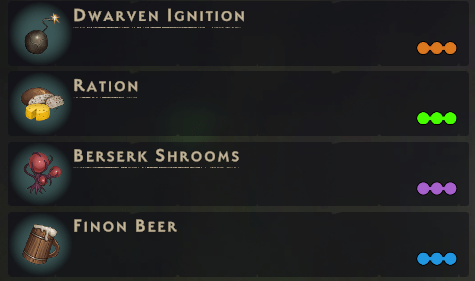 Tier 2
Tier 3 Elemental (Orange)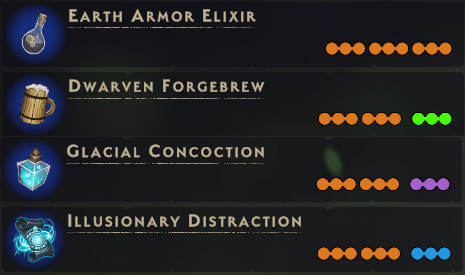 Tier 3 Death (Purple)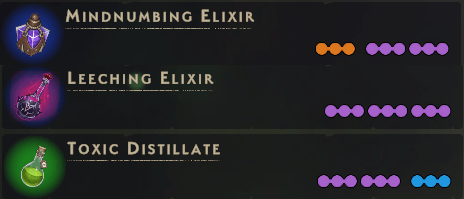 Tier 3 Life (Green)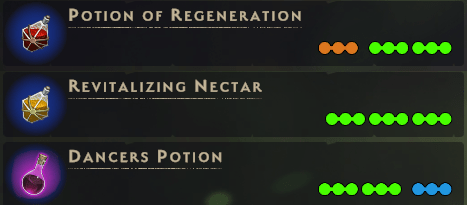 Tier 3 Arcane (Blue)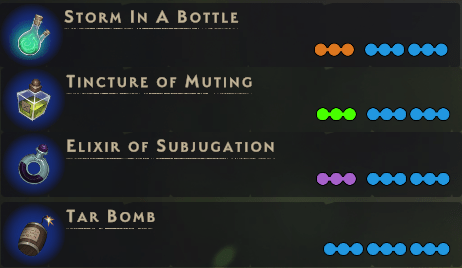 Tier 3 Hybrid

Tier 4 Elemental (Orange)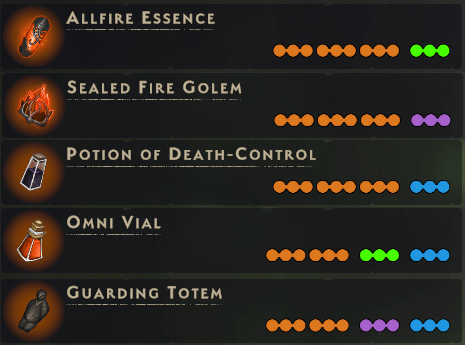 Tier 4 Death (Purple)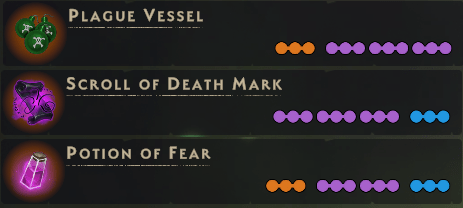 Tier 4 Life (Green)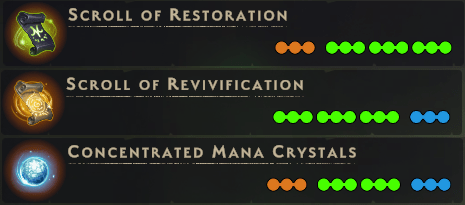 Tier 4 Arcane (Blue)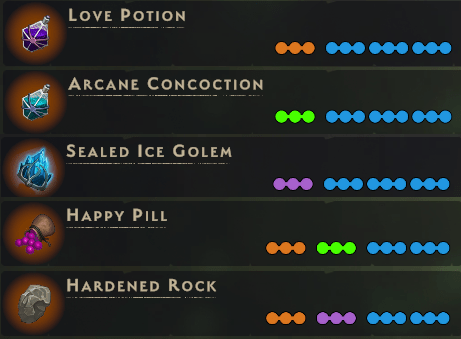 Tier 4 Artifacts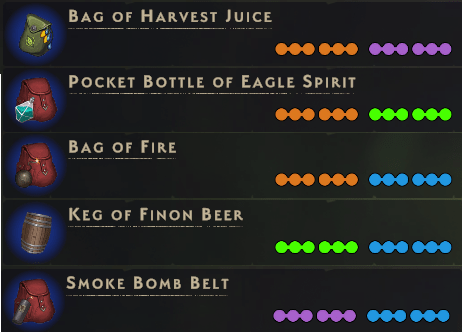 Miscellaneous Recipes