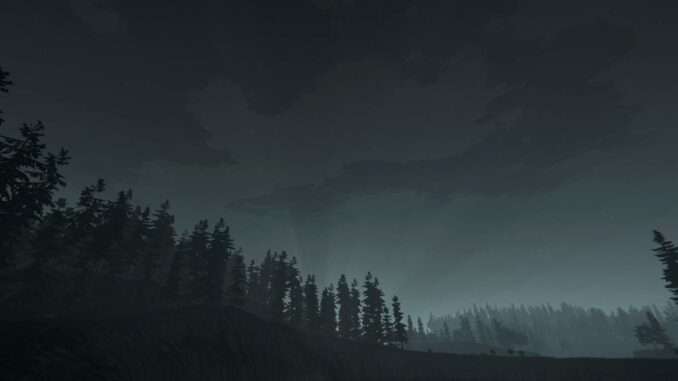 This will show you where the caves are at. Hope it helps!
The Map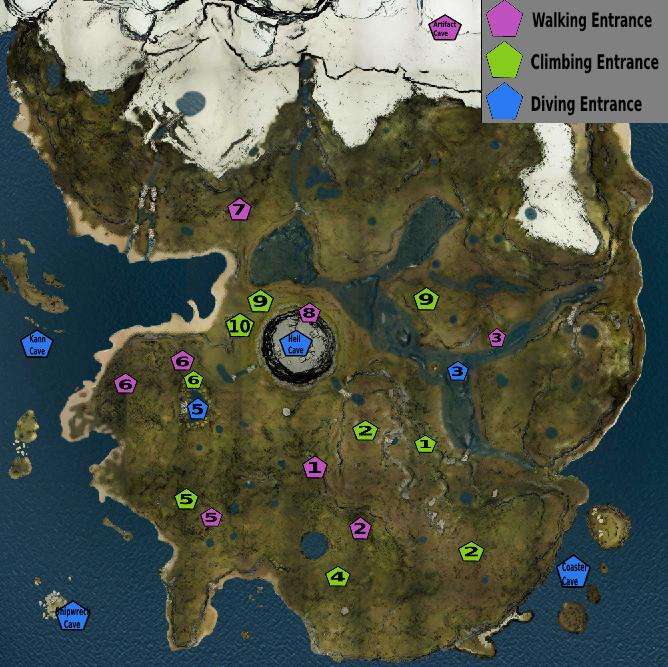 The Cave Contents
Cave 1 (Dead Cave) – Katana, Flashlight, Cassette Tape 5, Photo Cache 9, and Toy Torso
Cave 2 (Hanging Cave) – Modern Axe, Compass, Map, Cassette Tape 4, and Toy Head
Cave 3 (Wet Cave) – Chainsaw, Photo Cache 1, and Toy Left Arm
Cave 4 (Baby Cave) – Cassette Tape 2
Cave 5 (Submerged Cave) – (Southern Entrance) Rebreather, Flashlight, Toy Left Leg (Geese Lake Entrance) Rusty Axe, Photo Cache 3
Cave 6 (Lawyer Cave) – Camcorder, Camcorder Tape 1, Camcorder Tape 2, and Keycard
Cave 7 (Chasm Cave [North] Sinkhole Cave [South]) – Modern Bow, Tennis Racket, Flashlight, Pedometer, Photo Cache 4, Photo Cache 5, Camcorder Tape 4, Toy Right Arm, and Toy Right Leg
Cave 8 (Sinkhole) – Machete
Cave 9 (Ledge Cave) – Climbing Axe, Photo Cache 3, Camcorder Tape 2
Cave 10 (Waterfall Cave) – Nothing Important
Cave HC (Hell Cave) – Camcorder Tape 5
Underwater Caves (Kann Cave, Shipwreck Cave, and Coaster Cave) Shipwreck – Crossbow + New pages for things to build. Kann and Coaster have new pages for things to build. They require a rebreather to get to!