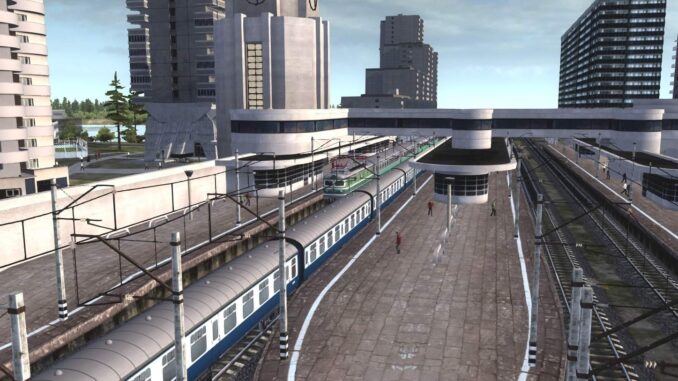 Ready to stop buying and start building? Rail Construction 101 takes you through all the steps from getting started building like a pro knowing how to keep calm when to stop rail construction and updates to the game.
Here is your shovel. Lets build some railroad track!
Rail Construction 101
You need a rail construction office. And it needs all of its supplies. The only thing missing in this picture is the rail construction trainsets inside the building, and workers you bring in with a bus.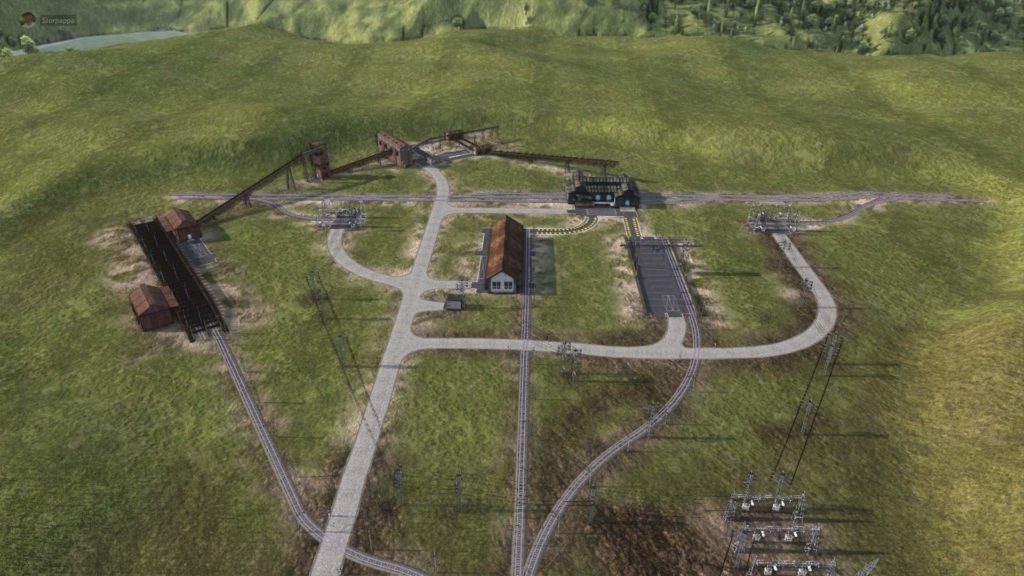 A more basic rail construction office.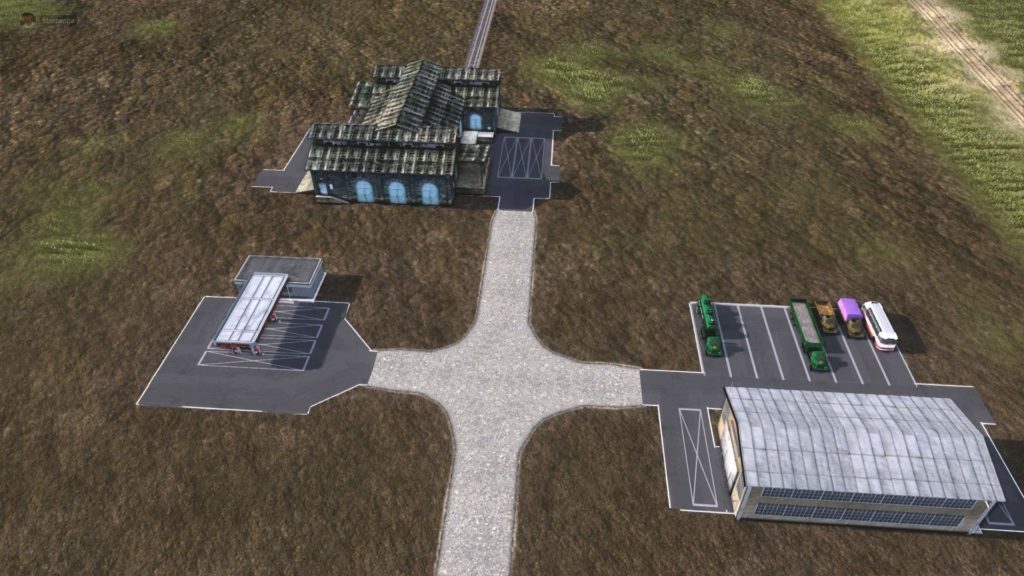 This uses trucks, and is easier to get started. The gas station? You can have the cistern / oil truck buy fuel at the border, top off the gas station and the rail construction office. Your vehicles will need it, make it convenient for them.
The road vehicle depot?
You have to buy the vehicles to start construction until your vehicle manufacturing plant is operational.
When the rail construction office is inactive, you can park the vehicles to save fuel, and have them available for later use.
They look cool in pictures.
Vehicles shown are:
Bus – need to bring in the workers or the rail construction train sets stop working.
Dumper – gravel.
Open hill – steel, brick, boards and prefabs.
Covered hull – when you make electrical track, you need electrical components.
Oil truck / cistern – fuel.
How to Get Started
Put down a rail construction office, feed it, tell it where to go, then walk away. Materials to build track.
Plan your track
Why won't it build here?
Rail construction train sets work in straight lines feeding out from their office.
How to mess up your working track
Rail construction works best when it is out there in the wilderness, away from your production trains.
All track, once placed for construction is active track. You have to watch your signalling carefully.
What can be done to make it better?
IMHO, the devs need to allow us to build track four ways.
Dollars – easy mode
Rubles- easy mode
Rail construction offices – it has problems
Construction offices – we need this added
It is very easy to let us use the regular construction office to build track. The dev team just need to allow it.
Wood track – lots of workers – like 5x the cost to a rail construction train set.
Concrete track – make it 10x the requirement.
Electric track – require we bring out a mobile crane, make it 15x longer.
In the long run, anything that lets us stop having to spend rubles and dollars to finish turns, arcs, and last minute track additions is a plus.
And if you plan early, build a rail construction office, and send them off to build very long straight track, the rail construction train sets are awesome. Keep them as is. But add the other option so we don't have to get frustrated and click the purchase button.