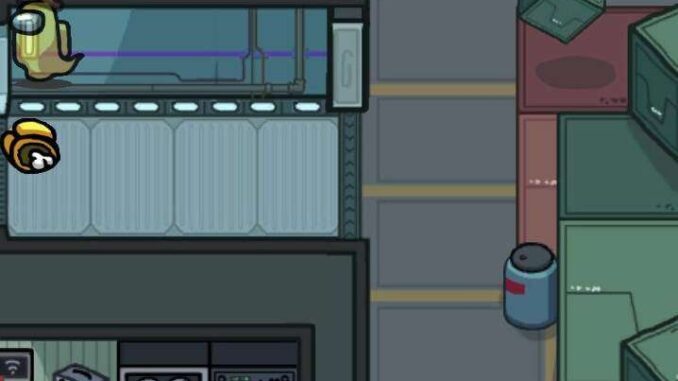 In this guide I will explain how I've uncapped frame-rate in Among Us on a PC with a NVIDIA graphics card.
How to Uncap FPS in Among Us
Check if your framerate is actually capped
Keep in mind:
If you're walking around, and notice a constant, choppy framerate, do not mind, as the game was presumably animated that way. Only consider menu animations and the FPS your counter reports.
You can eyeball for framecap in menu animations, but to be sure, we want an actual measurement. Steam has a built-in frame counter, which we can enable.
To do that, simply bring up the steam overlay (shift+tab by default) and go to Settings -> In-Game -> In-game FPS counter.
Then, exit out of the steam overlay, and enter a game (freeplay recommended).
Your framerate is capped if:
The counter sticks to a value like 30 or 60 FPS
Menu animations appear choppy
Your framerate is NOT capped if:
The counter fluctuates and is well above 60 FPS
Menu animations appear smooth
Change VSync settings for Among Us in the NVIDIA Control Panel
Right-click on your Windows desktop and click NVIDIA Control Panel
Go to 3D Settings -> Manage 3D settings
We'd like to change settings just for a single app, not globally. Choose the Program Settings tab, and select Among Us.
Scroll down the list of options and find Vertical Sync. You can choose one of the 2 options: Fast, or Off.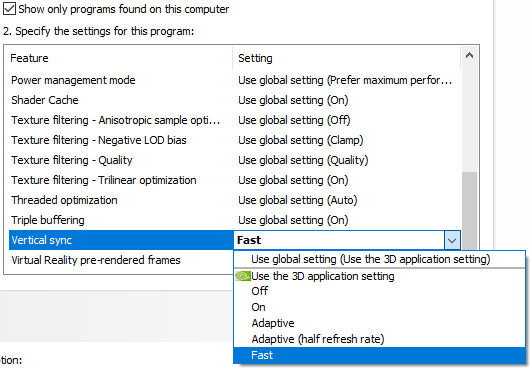 Should I choose Fast or Off?
Both uncap your framerate, but keep in mind that your monitor has a refresh rate, which describes how much it can fully refresh in a second (how much frames can it draw in a second).
Long story short, use Fast. Short story long:
Using Fast
Fast will drop excess frames, and is the closest you can get to a near-zero latency you'd get without VSync, without screen tearing. This option works best for me, and I'm using it.
Using Off (Disabling VSync)
Disabling VSync will give you the lowest frame latency possible, however since the game is not graphics intensive, your card is very likely to draw more frames per second that your monitor can display, which may introduce tearing.
Turn on VSync in Among Us
This step seems counter-intuitive, as we've just disabled it, however turning this option on in-game should uncap the framerate.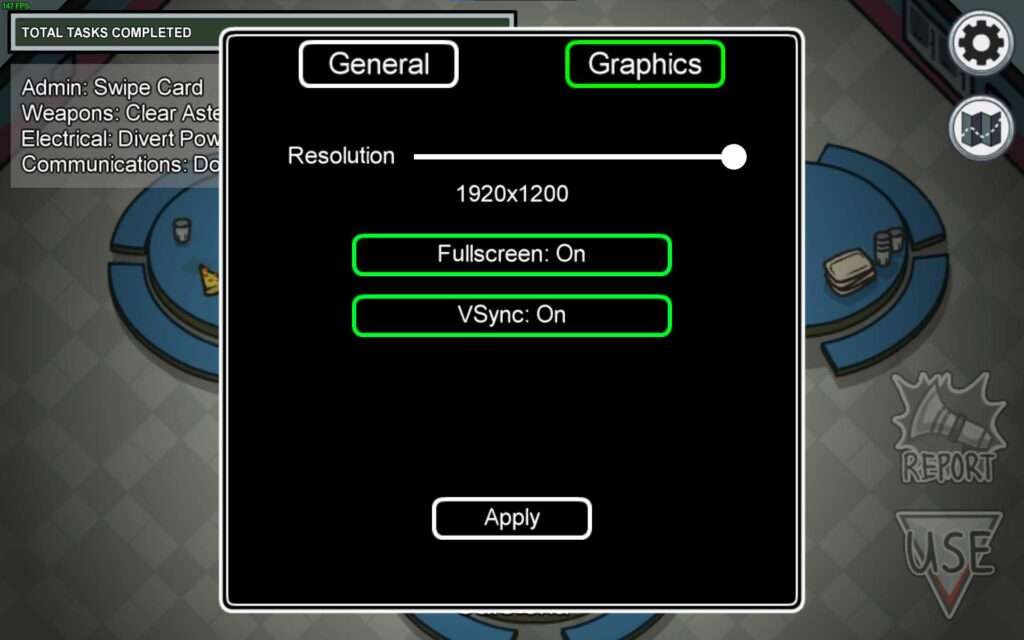 This is how I've fixed my issue of capped framerate. Please comment down below if my guide has worked on your end. That's all. Thank you for reading.