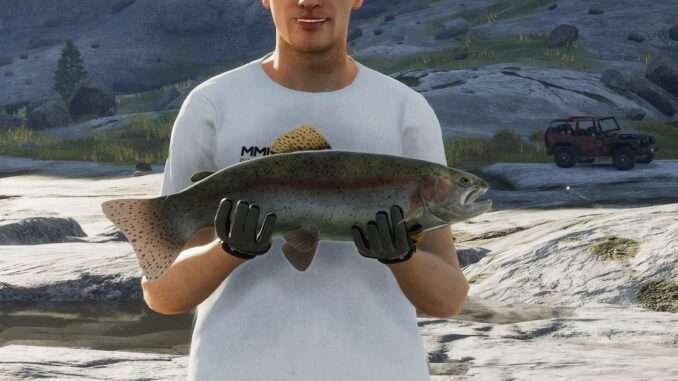 Help catching that elusive and seemingly impossible Gold-Rank Green Sunfish for the "Ruby River Range Fishing Challenge Gold 1".
Guide to Ruby River Range Fishing Challenge Gold 1
Recommended Tackle Setup for the Inevitable Fishing Marathon
This is the setup I do recommend using as a 7 hook will only attract Gold variants of "Green Sunfish", though you can use a 8 hook if you don't mind catching silver variants of the "Green Sunfish". I use a Minnow because it is the Green Sunfish's preferred bait.
Though you can use cheese or Bloodworms, though, I noticed that Minnows are the best for this. NOTE: This will also attract Gold/Diamond Yellow Perch (I've caught 3 Diamond Yellow Perch doing this) and Bronze and higher ranked Catfish, so make sure you have a rod that can handle Catfish.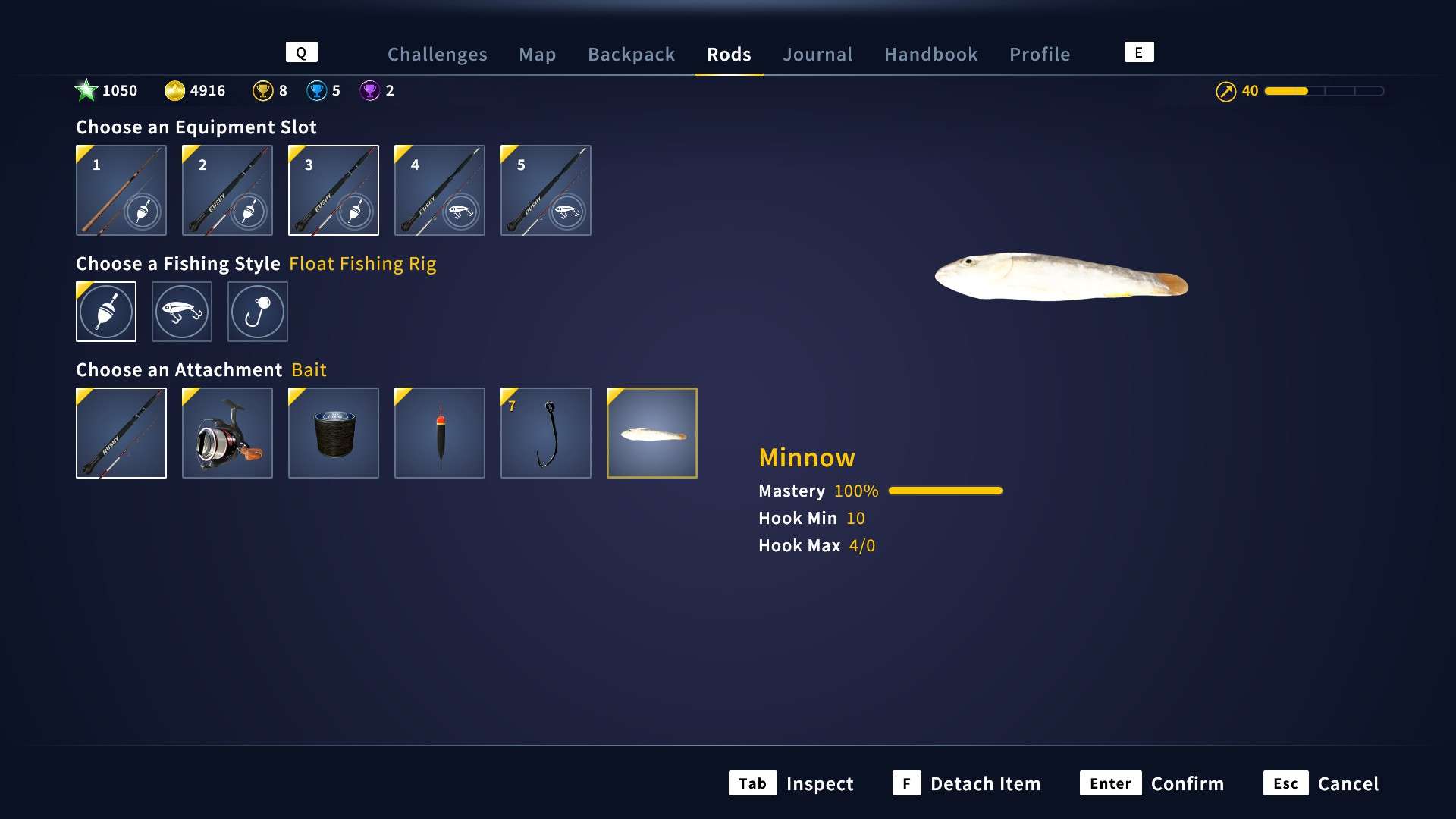 Where You Should Throw Your Bobber and the Length of the Line
For the entirety of this challenge I stayed on the recommended dock, and casted all around it in every direction, but remained at that dock the entire time.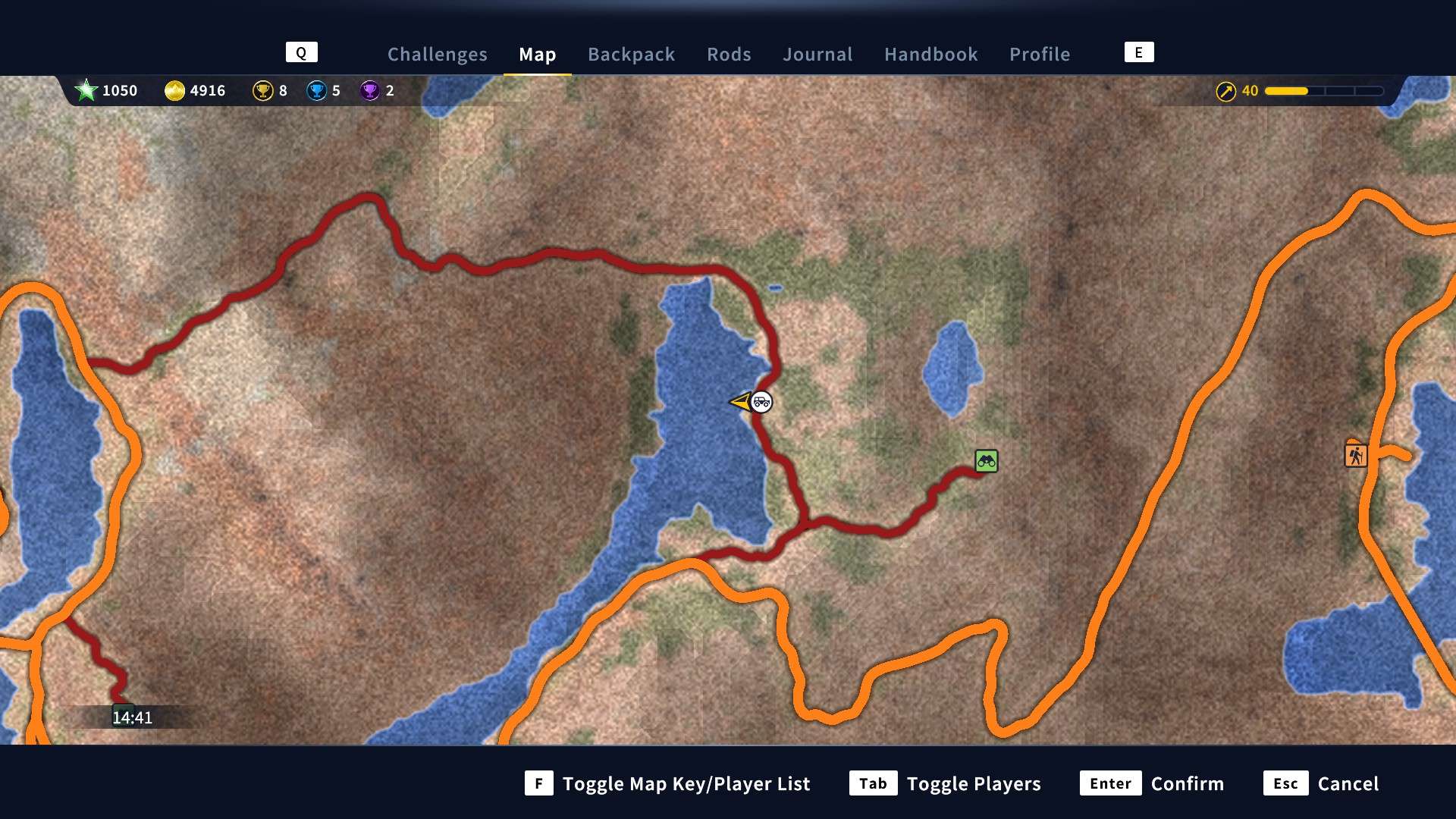 You should extend the length of the line between your bobber and your bait to its maximum length and you should cast your line to just on the outside of the drop-off so the bait will dangle on the downside of the drop-off so it's not in the shallows (where you can walk) and it is not in open water where you will get almost nothing but Catfish.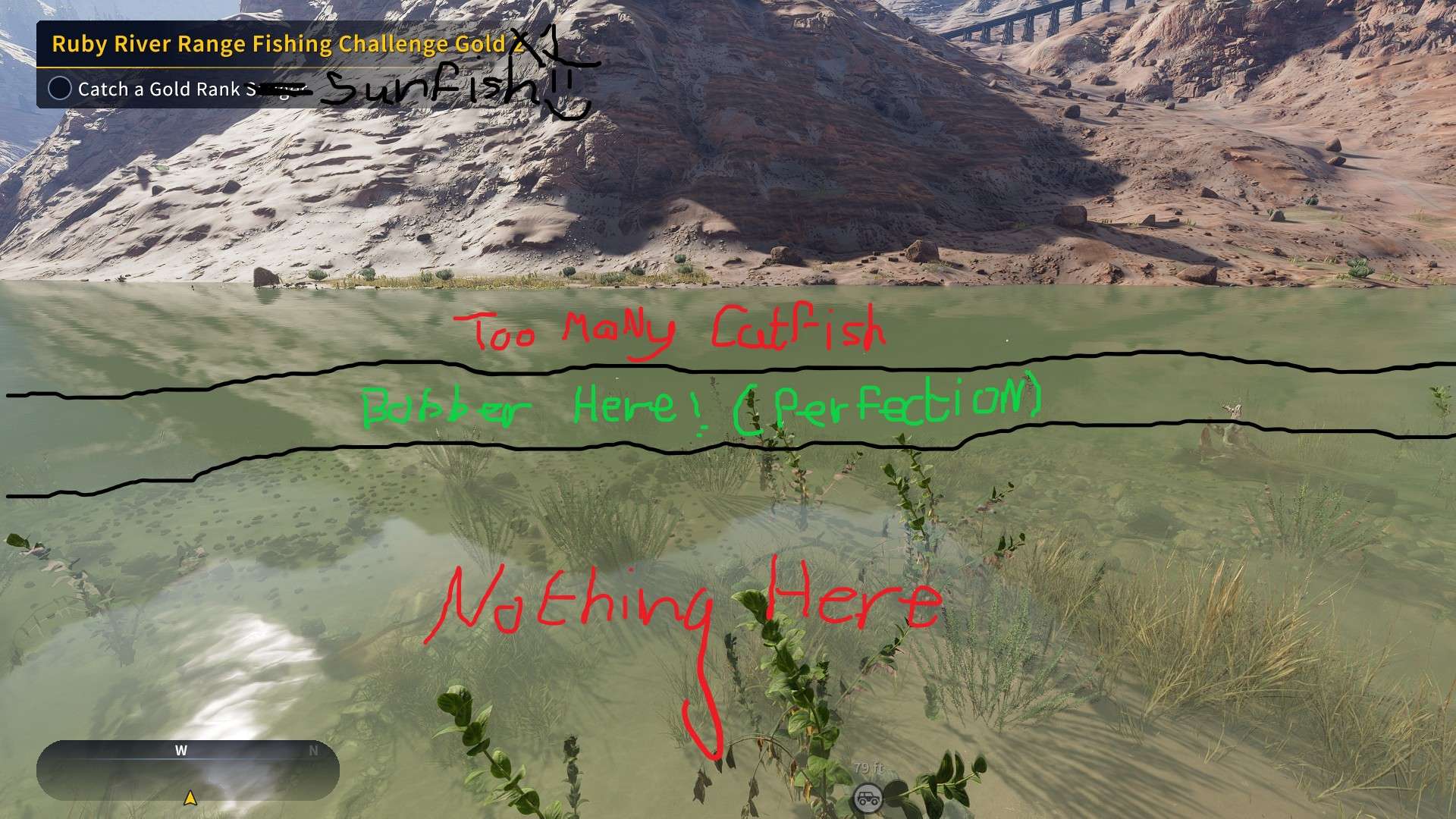 Fishing
Make sure you are fishing during the day for the best chance of reeling him in. This took a very long time to do, and doing this, you will reel up a TON of Catfish and Yellow Perch.
Make sure your setup can catch very Large Catfish so you don't snap your line and lose Minnows with no return from spent gold coins (you will catch a TON of Catfish). Some notable catches whilst doing this included 200+ bronze and silver catfish, 4 gold Catfish, 3+ Gold Perch and 3 Diamond Perch.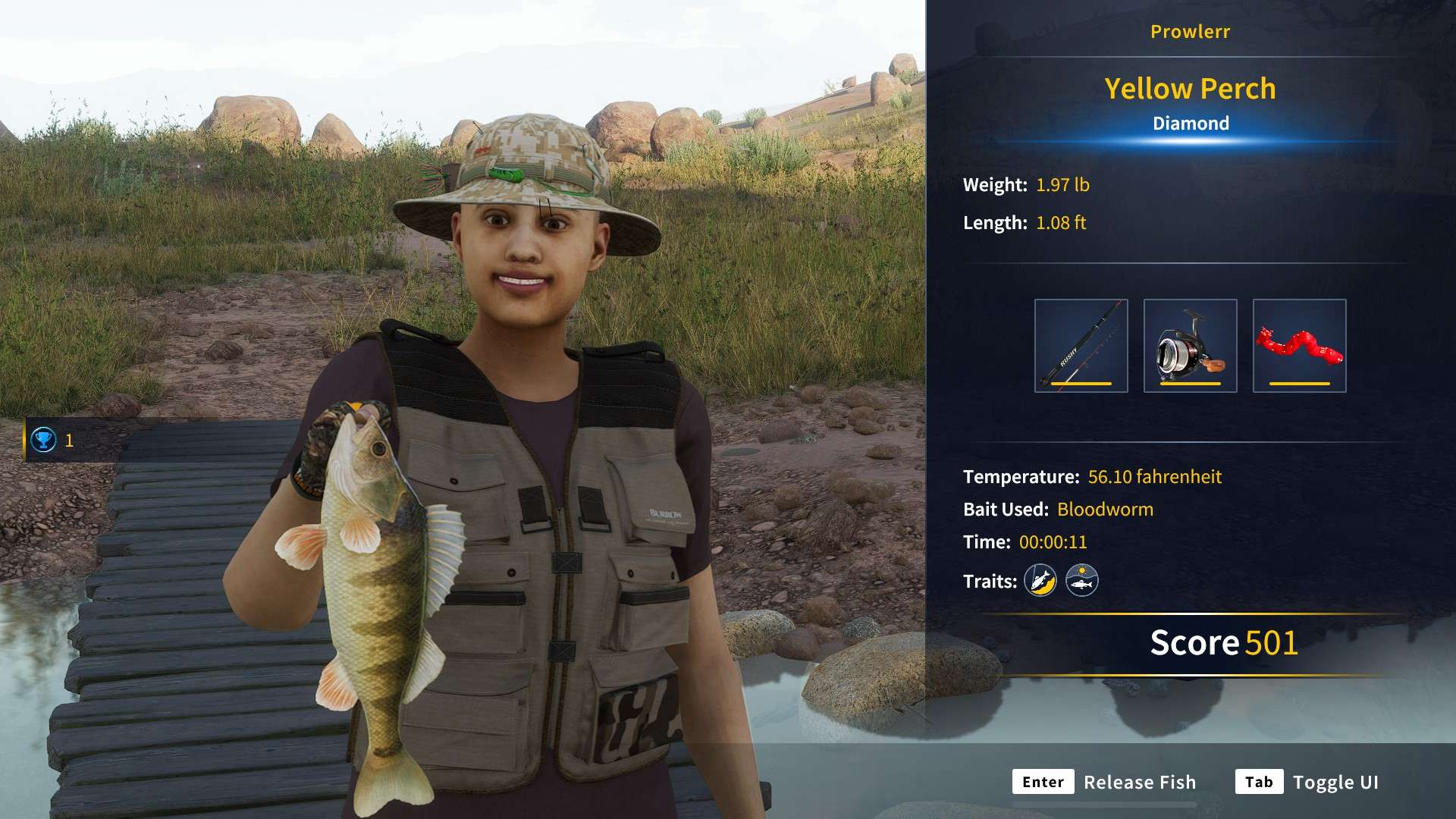 At first I was convinced that this Gold-ranked fish did not exist in this lake, but after three-days of fishing for him and complaining by devs, I finally caught him, so he does exist!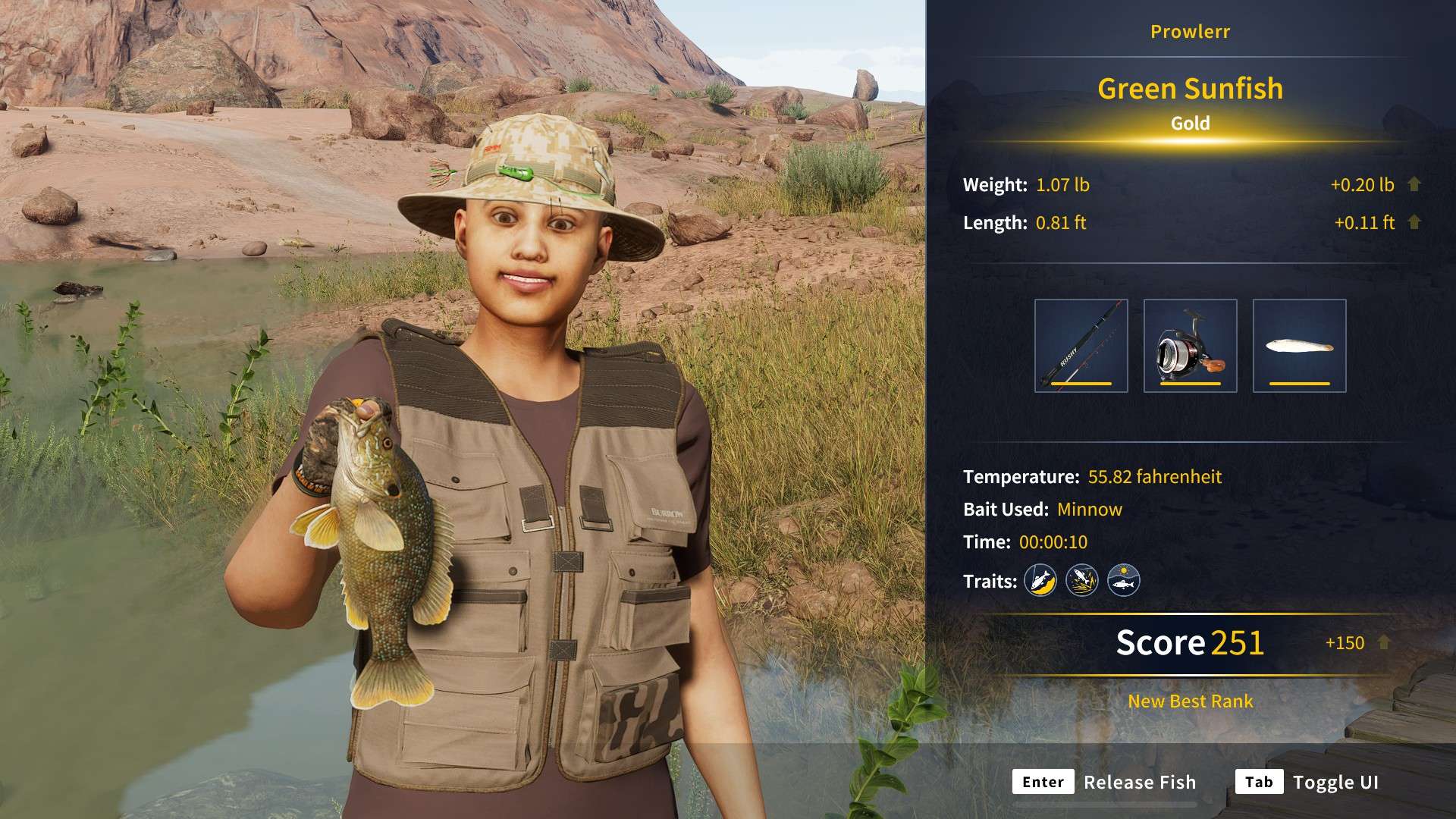 This has the potential to take days of fishing (unless you're very lucky). However, this was a very fun challenge on a very relaxing lake and despite the length of time I've spent here, I really love this place and have a new favorite lake to fish up Catfish and Perch. With enough persistence, perseverance and patience, you will eventually reel him in!