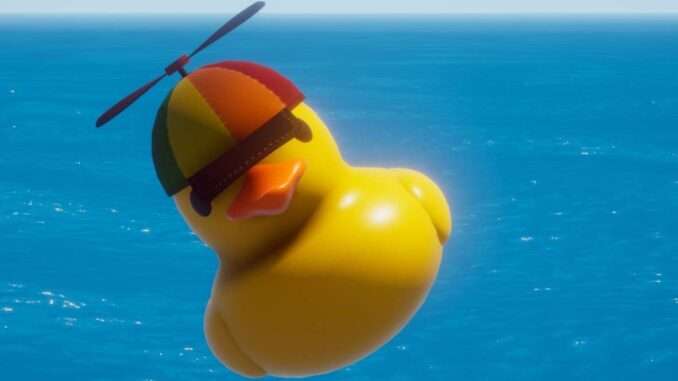 Help for basic game controls, basic settings setup and how to play. No achievement details, spoiler free.
Guide to Basics
Basic Gameplay Tips (No Spoilers)
This is a relaxing game, the best tip I can give you is to just enjoy your time with the ducks. Everything will unlock with time, if not then there are achievement guides on here. I will not be posting one of those.
Basic Controls
Correct at time of this guides creation.
In-game Screenshot – P (Saves to the game folder, not steams function).
Toggle Music On/Off – M (cursor must be locked to work).
Switch to a hotspot – E (Based on DLC, this can be multiple place).
Switch duck – TAB key (Switches between ducks).
Left mouse click
Select a duck manually (with cursor unlocked).
Makes the selected duck "Quack" or its unique audio.
Right Mouse click
Unlock the cursor (Can not swap duck or hotspot).
Lock the cursor.
Screenshots Save Location (Windows)
\Users\your username here\Pictures\Placid Plastic Duck Simulator
Got issues with the game settings?
High Performance
Fullscreen, knock your socks off without V-Sync too. FPS will be lots and lots.
Med Performance
Fullscreen, V-Sync enabled to "Every V Blank". FPS will be capped.
Low Performance
WIndowed Mode – Set this to something smaller than your screen resolution.
Example: Your screen resolution is 1920×1080 so use 1600×900 as the window size.
V-Sync enable to "Every Second V Blank", This should set to half of your screens refresh rate.