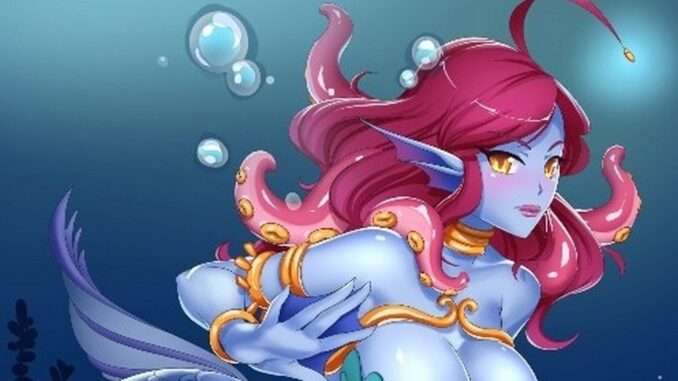 Character guide of Mayumi, sorry for not full informtion, just facts and Q\A.
Dating
Most Preferred Trait – Beauty (Blue)
Least Preferred Trait – Charisma (Green)
Affection (Outfits)
| | | |
| --- | --- | --- |
| Title | Affection | Outfit |
| Booty Call | 10 | Sexy business outfit |
| Lover | 20 | Hot beach outfit |
| Crazy for You | 30 | Her unique outfit |
| Kohai | 40 | Her special outfit |
Facts
Lovers – A few, all girls
Masturbation – Once a day
Pubic hair – Trimmed
Toys – None
Age – 403
Born – March
Cup size – UNKNOWN
Height – 5`2"
Favorite color – Purple
Favorite compliment – Tails
Hobby – Causing mischief
Favorite Season – Fall
Questions and Answers
Are you interested in children at all?
Of course. I want a whole brood of children. Enough to swarm over me when I come home.
Can you speak Japanese?
Hai, sukoshi dekimasu. Probably not enough to get around Japan, though.
Do you have any plans tonight? This fox is on fire with passion today.
We could go out and have ourselves a kind of mini sex safari around some of our favorite hidden spots.
Do you consider yourself an avid reader?
Absolutely! I particularly enjoy fantasy and sci-fi. I like thinking about other worlds and adventures. Especially erotic ones!
Do you consider yourself more of an early riser or more of a night owl?
I'm more of a night owl. I rather enjoy the idea of spending the night having fun with someone special and then spending the entire morning in bed with them.
Do you take vacations? If so, what kind of vacation would you take me on?
I would take us somewhere with a nice private beach, woodland parks, and private cabins where we could just relax, play, or make love as the mood takes us.
Do you prefer dominant or submissive women?
I prefer submissive, quiet girls who will simply give me as much sex as I want, whenever I want, and with whatever other girls I want.
Do you enjoy cuddling?
I love to cuddle and hug! Especially naked.
Do you have anything similar to monster girls native to your country?
Yes, we have bigfoot, deer women, and several kinds of shapeshifters, to name a few. I haven't seen most of them myself.
Do you enjoy being outdoors at all? Or do you prefer being indoors?
I'm not a huge nature enthusiast or anything, but sometimes I love watching the animals and insects, walking or lying under trees, and smelling and seeing pretty flowers.
Do you enjoy having sex outdoors?
Sure, but only someplace really far away from people.
Do you like women who enjoy getting into or causing a little harmless mischief?
Sure. I've been known to enjoy some harmless pranks every now and then.
Does it really matter how big my breasts are? Do I really need to measure them?
Not really. As long as you're happy with them, that's all that matters. They're more than big enough for me.
Have you ever had a chance to visit Japan?
No, but I've always wanted to!
I can smell a lot of other women on you. Are you serious about any of them?
A couple. They know about the rest, and they understand that I'm not ready to settle down just yet.
If you don't mind my asking, what is your biggest fear?
That I would never get to have children.
If I were to take my fox form, would you let me curl up on your lap?
Of course. I'd let you curl up in my lap no matter what form you were in.
Is family something important to you?
Of course! Who else has your back when the rest of the world is against you? Just family, and maybe a few close friends who might as well be family.
So, I know you are also seeing a slime. Are there any other monster girls?
A few, actually. If you like, I could introduce you to some of them.
What is something you've always be able to do?
Starring in my own dating sim with a bunch of cute girls.
What is your ideal date?
We d spend the day shopping for lingerie for you to wear, and then spend the night ripping it off from you until we both pass out.
What kind of outfit would you like me to wear?
A white dress shirt and nothing else, except maybe some stockings.
What part of me do you find most attractive/sexy?
Those sexy tails of yours, of course. But your ♥ is pretty cute too.
What would you like to do with me you can't with a human girl?
I'd use one of your tails to ♥ you, and then the other three to ♥ other girls.
Would you mind terribly much if I asked you to invite me along to play with some other girls you play with?
Mind it? I'd love it! The more, the merrier!
Would you say I am a monster?
If I say yes, are you going to kill and devour me?