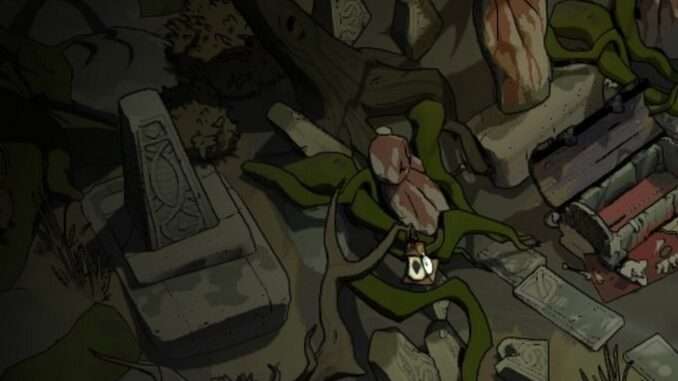 You just bought Ravenswatch and you have no idea who to play? You always steal you're sis or daughter's dollies, and nobody knows it? You're that weird blood puppy or lil haut guy in Isaac because you're lacking dps? You like befriend with everyone, and let your allies make the job? So Geppetto is your very character!
Disclaimer: I'm far from being a good roguelike and moba player, and I haven't reached the max difficulty level. I'm just giving some advice for newbies to enjoy a character a like!
Movepool
Geppetto is a pretty original character. His whole gamestyle is based on his trait: a puppet invocation. As summoned, your minion start to rumble and hit everything in range. He also moves slowly with each attack, targetting the closest ennemi. Do not forget puppets despawn if you're too far from them. It could be useful if it's intended, but such a pain if not…
The X is your basical hammer shot, nothing special here. The RT is a biggest hammer shot, same thing.
The Y is a bomb throwing. The distance can be set up, in order to snipe little mobs.
Finally the B triggers a shild, for Gepppetto and for the summons, making them more durable.
The ultimate 1 is a giga woody boy summoning. He stand longer, hit hard and follows you to kick buts: he's you're best friend forver!
The ultimate 2 makes the puppets go berserk, and spin round dealing damge.
As intended, each attack has effect on minions: the X heals, RT moves them and Y heals
Usual Combos
You're strategy here depends how you consider you're woody boys: expendable or not.
If you play them expendables, I suggest running for a large amount of summons (the Y, the 50% chance double summoning, less cooldown…) and then max up Geppetto himself. Here the seond ultimate could be the better one.
If you play them giga chad, please forget to buff Geppetto. Instead go for the regen, rockets, more hp and all stuff making your bambinos efficient and durable.
Upgrades
Here are the more useful powers for Geppetto. For all upgrade and magical objects, refer to the Compendium + by Shotgun Crusader [not updated for the moment, so this part will finished later…]:
God Tier:
Dummyball: Y creates a dummy after explosion
Oiled Mechanism: puppets hit when you X them
Very Good:
Fireworks: dummies launch rockets if they're up to 25% life
Final Nail [not sure for the name]: X combo finishes with a big bonk
Useful:
Raging Mourning: Geppetto is attack buffed when you loss a puppet
Forged Lightning: Creates a bolt between Geppetto and the dummies when B is triggered
Clockwork Medicine: puppets healed with Y gain a lil regend
Conclusion
Few weeks ago, I was watchin to Shisheyu's Ravenswatch discovery stream. So like him I was waiting for a "Robin Hood-like" character, long range dude or something like that. Jesus I was wrong!
Geppetto is a very fun character to play, and every build you choose is goofy and playable. The only thing you do not have to forget is the master of puppets is not a melee guy. He has a little hp pool, so you have to play smart. In one word: no pain no gain!