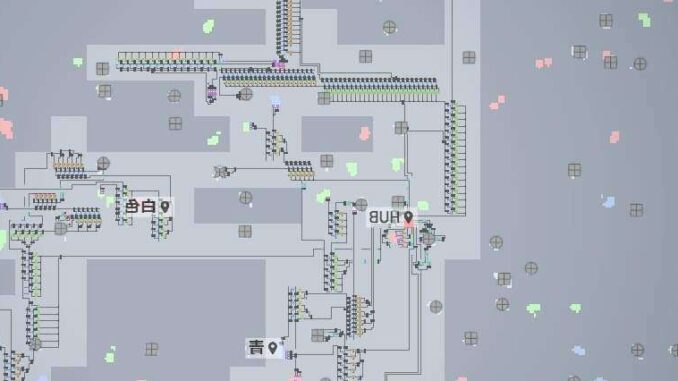 This is made so that all you have to do is supply the few easy resources (only 2 different shape nodes used and of course the 4 different colors: green, red, yellow, and white). This assumes you have the colors mixed and supplied. But this can be copied and pasted to work automatically without any kind of changes. the Only thing that needs to be added is the wiring. I don't know how to include wiring in a copy and paste so after you copy and paste, wire up the 4 painter thing.
Setup
You need a resource node that is a complete circle. This should be easy to find. You also need a resource node that has the top right of the shape is a sun point, or the top right of a star. This cuts that shape and only uses that one little piece of it. You can see at the top of the image where the resources are streaming in. If you setup your stuff like that, then once you create one you can just copy and paste another right below it.
Make sure that you keep the copy exactly in line and directly below, do not skip any squares.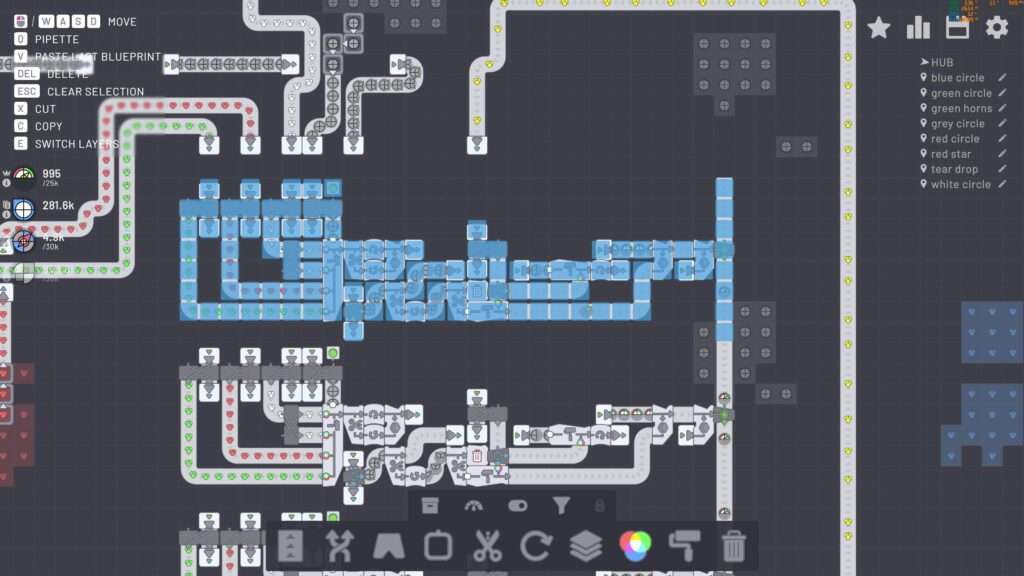 Warning
Apologies, this guide assumes you have the wire unlocked. Also, when you copy and paste the modular set, make sure you switch to wire mode and add the wires. You can just drag one wire straight down the line and they will all connect to the first button. For some reason when you copy and paste, it doesn't copy and paste the wires. I don't know how to do that if it is even possible. So make sure you add the wires ore the painter in the beginning will not work.
Also, in the screenshot, the stuff that is blue is what you will highlight to copy and paste. Below the highlighted one is the setup easy to see.