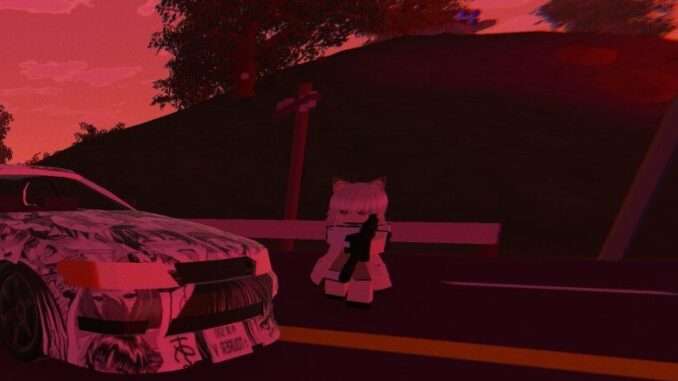 This guide will teach you how to make money from the fishing job on my map edit: California RP (This guide also works with Nylex's URP Server).
Guide to California RP Fishing
Getting Started
First and foremost before we begin. You will need around 13k ($13,000) to purchase all the required gear.
Ok lets get started!
First head to town hall and talk to this Official: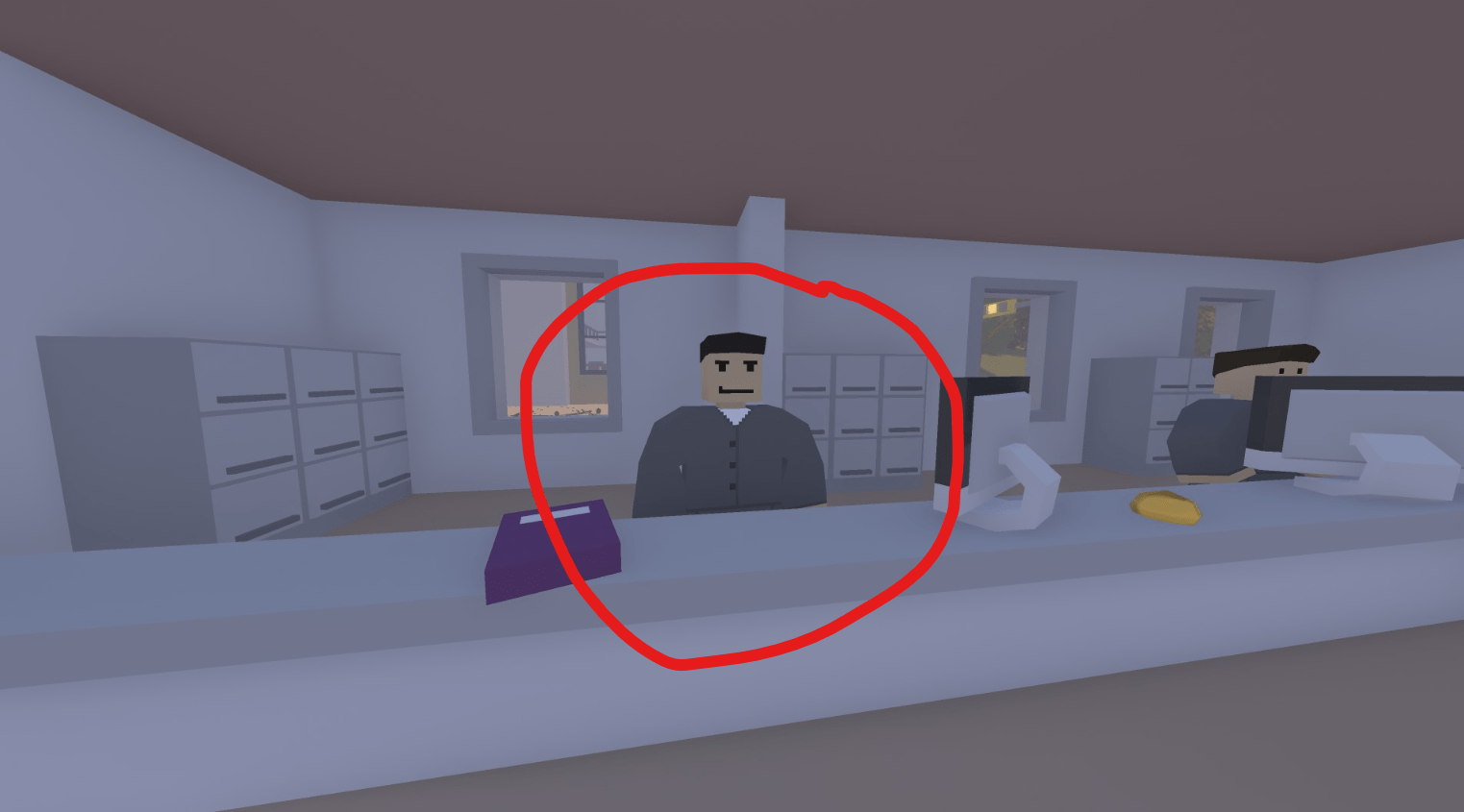 Next buy a Sailor's License and a Fishing License.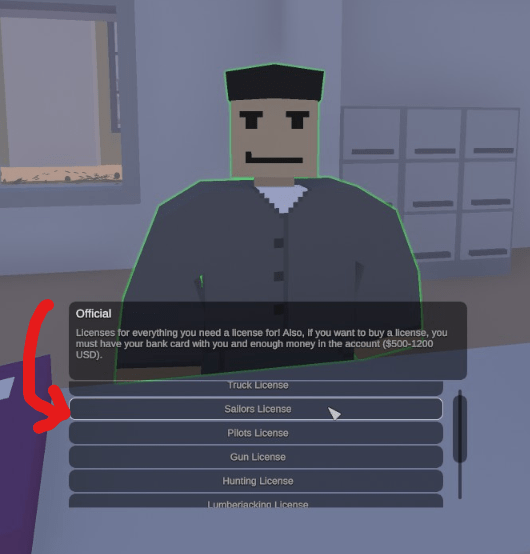 Now head to the mall and go to the outdoors store to buy a Fine Fishing Rod.
Going Fishing
Now that you've purchased your Rod. Go to the Monterey Port.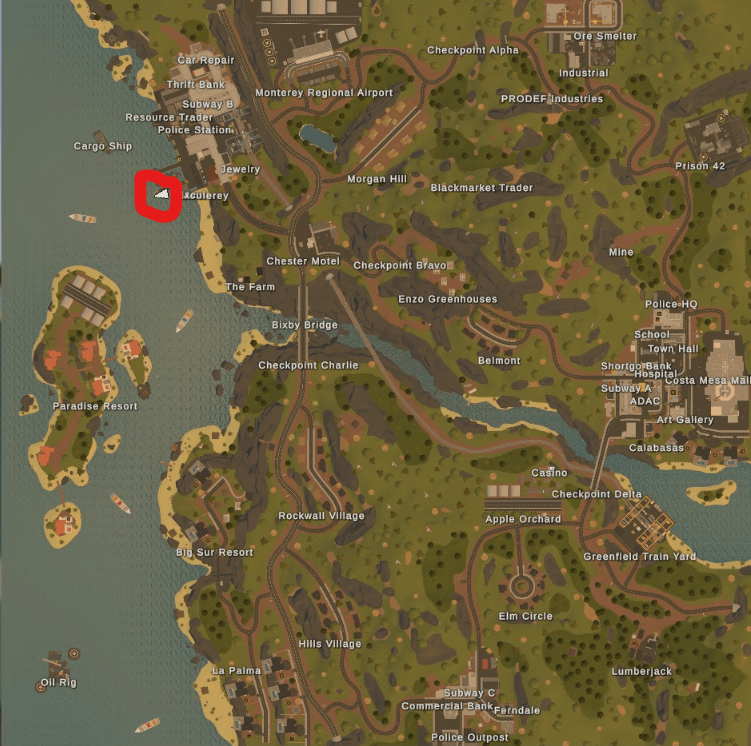 Now that you've made it to the circled area, talk to Mark: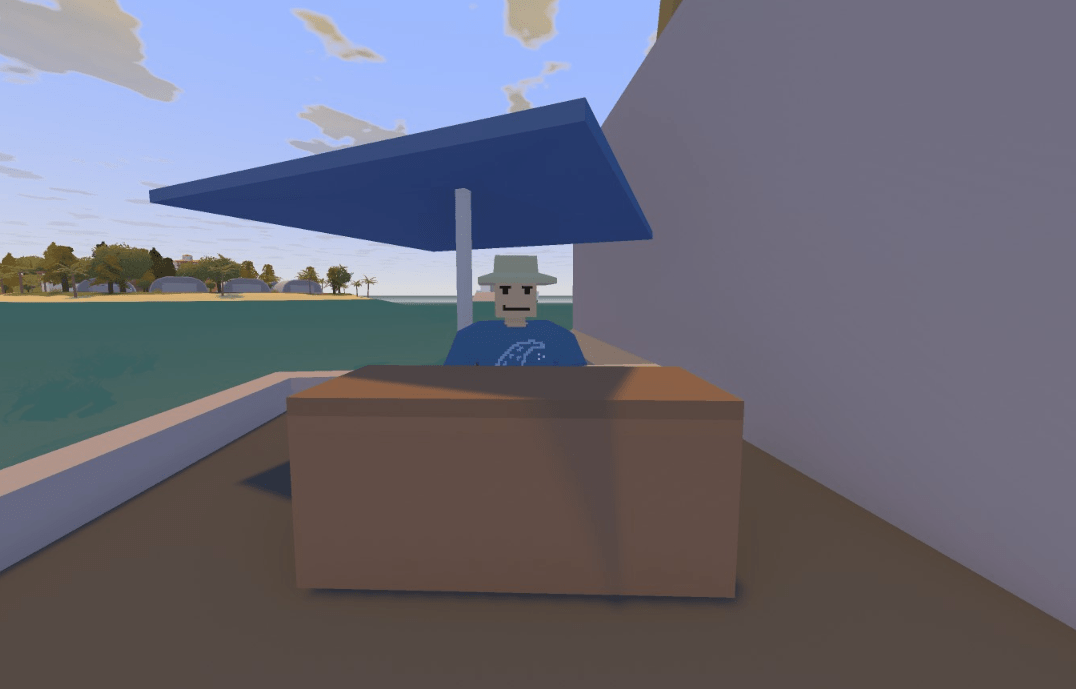 Select "You Got A Job For Me?" then select "This Is The Perfect Job For Me!"
Now that your signed up for the job, buy the Fishing Boat. The boat will appear next to Mark. Now hop in and drive to boat farther away from the port or however far you want to go. This will allow you to not get robbed or attacked in any type of way depending on how far you drive away from the port.
Optional: Bring some friends and use any left over money to deck out your boat with a stereo, some plates to stop you from falling out when you exit the driving seat, a ladder for when you fall out of the boat and extra decoration!)
Now start fishing!
Note: If your playing on my map: California RP, you can find hidden shipwrecks containing a few weapons, attachments and more from Nordic Armory if your playing on Beta Update 1 along with some sweet treasure if you know where to look!)
Making the Dollar Dollar Bills Yall!
Now that you've fished many foes out of the waters, its time to sell them! (Or make food if you want!)
Talk to Mark and select "I want to sell my fishes"
Here is how much all the fish are worth! (In No Order)
Raw Minnow: $40 USD
Raw Salmon $54 USD
Raw Sardine: $49 USD
Raw Scallop: $49 USD
Raw Shrimp: $50 USD
Raw Spear Squid: $56 USD
Raw Squid: $2,832 USD
Raw Trout: $46 USD
Raw Bass: $90 USD
Raw Carp: $54 USD
Raw Goldfish: $30 USD
Raw King Crab: $99 USD
I betcha you were thinking the number would be higher! Well their not sadly… But if your trying to avoid getting robbed and losing money and your gear, this is the Safer way to make money! Since the Lumberjack area will be busy with players almost every day on URP, Possible robbers would mainly linger near the Lumberjack and Calabasas!
So get your crew together matey! And just relax or do whatever pleases you during your fishing trips!
Finale
Thank you so much for reading through this guide! Although this guide is made for a very specific set of players in the Unturned Community I do hope it helped you!