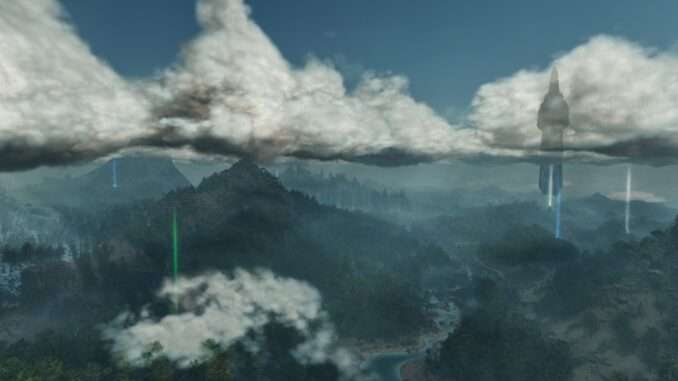 The best exsiting methods for improving your FPS in ARK: Survival Ascended.
Launch Options
Do you want to make the game playable with more FPS on your PC?
Well! The first thing that you should do is to open the launch options..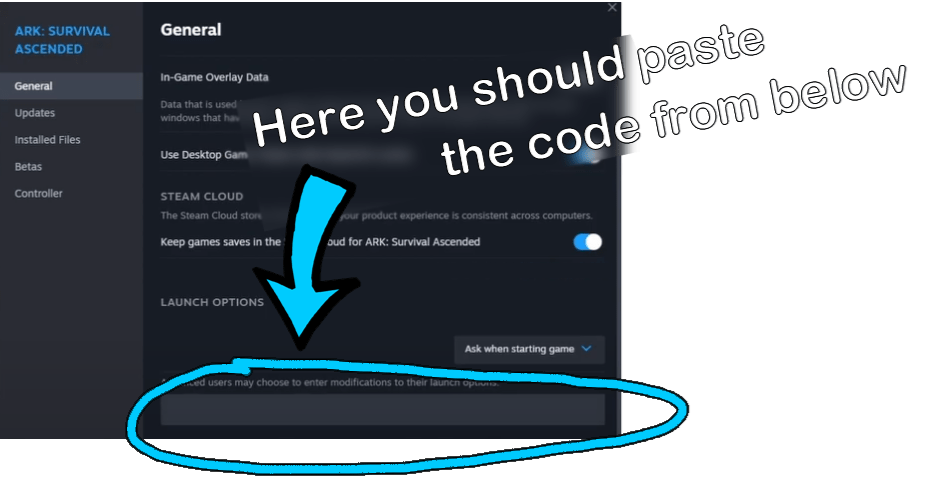 -high -maxMem=65536 -malloc=system -force-feature-level-11-0 -cpuCount=10 -exThreads=16 -force-d3d11-no-singlethreaded +fps_max 0 -high -nojoy -dxlevel 95 -forcenovsync +exec autoexec

Console Commands
These ones will give you some really good FPS boost as well.
Go the the single player and press " ~ " key to open the console.
The List of Console Commands:
| | |
| --- | --- |
| r.SkyAtmosphere 0 | Removes shadows from clouds |
| r.VolumetricCloud 0 | Removes 3D clouds |
| r.Water.SingleLayer.Reflection 0 | Removes the reflection from water |
| r.Water.SingleLayer 0 | Water becomes invisible |
| show InstancedFoliage | Every grindable resource becomes invisible |
| show InstancedGrass | Removes the small rocks and some grass |
| show InstancedStaticMeshes | Makes your view distance super low |
| r.MaterialQualityLevel 0 | Removes the texures everywhere |
DLSS Boost (Nvidia RTX Only)
If you got an RTX series graphics card you can use an upscaling feature.
Go to the Game Settings > General > RTX
Here you can choose one of these options: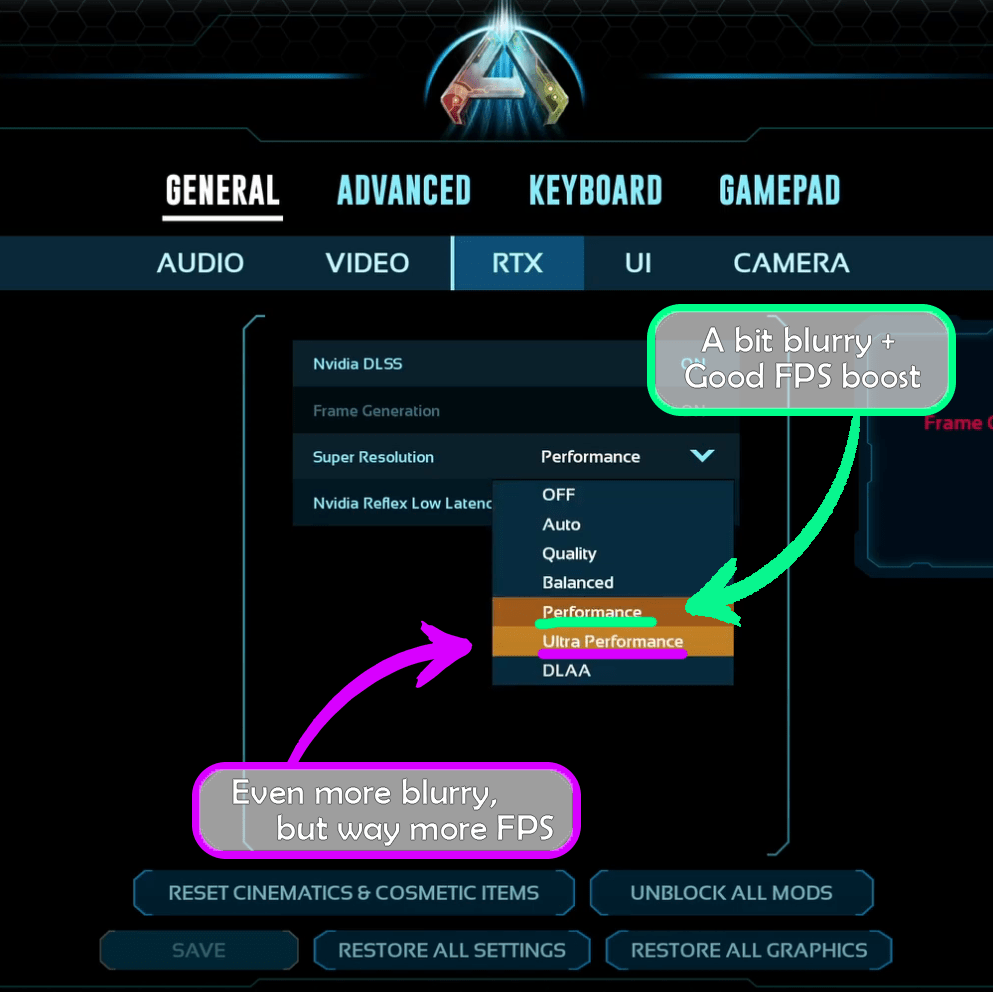 And of course you can also choose the other ones (like Balanced) and frames generation if your graphics card is RTX 40 series of higher.