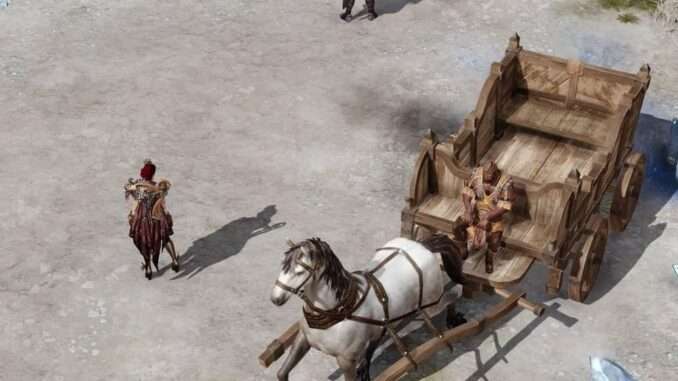 Voyage Cooperative Missions
There are scheduled cooperative missions that you can find outside of most major ports, where players can gather together to do short mini-games to earn Pirate Coins and special voyage currencies.
Because voyage cooperative missions require you to be able to use your boat's functions, please make sure you are not using a ship skin that disables use of these abilities.
The special voyage currencies can be used to get more Pirate Coins, sailors, ship upgrade materials, and more. There is also a chance to obtain special keys which can be used to visit Gateways in the sea that open at certain times, earning you additional rewards. These rewards can include maps which reward a sum of Gold.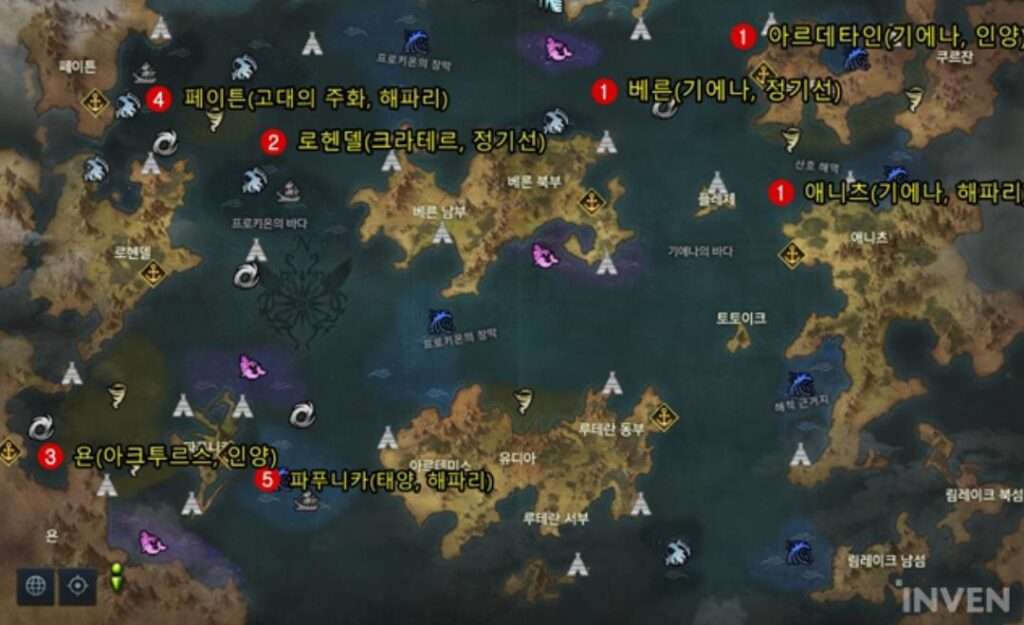 Image courtesy of Reporter Minho Choi, Inven.
The map above details the starting locations of cooperative voyage missions. The quest location is not displayed in the calendar, however the first location of the first mini-game is fixed. From there, as you complete each mini-game, follow your world map to the next mini-game to proceed with the new cooperative mission to earn additional rewards.
Region
Starting Mission
Special Coin
Special Key
Dangerous Waters
Arthetine
Treasure Salvage
Guiena Coin
Key of Harmony
Storm Lv. 1
Dead Lv. 2
Cold Lv. 2
Vern
Race
Guiena Coin
Key of Harmony
Dead Lv. 1
Cold Lv. 1
Anikka
Hunt Jellyfish
Guiena Coin
Key of Harmony
Storm Lv. 2
Dead Lv. 2
Rohendel
Race
Krater Coin
Key of Wisdom
Dead Lv. 2
Storm Lv. 3
Yorn
Treasure Salvage
Arctur Coin
Key of Earth
Sandstorm Lv. 3
Dead Lv. 3
Faiten
Hunt Jellyfish
Ancient Coin
Key of Patience
Dead Lv. 3
Cold Lv. 4
Punika
Hunt Jellyfish
Solar Coin
Key of India
Storm Lv. 4
Sandstorm Lv. 4
Siren Lv. 4